Science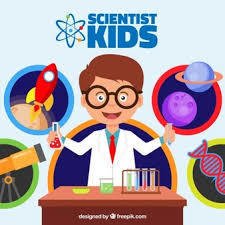 Science for children at Drighlington means exploring, discovering and investigating the world around them. Scientific activities offer opportunities for much discussion. Our major aim is to encourage curiosity and communication and to develop skills in observation, sorting and classifying, measuring, recording, experimenting, and predicting.
The curriculum content is taught in a child-centred way and lessons are differentiated appropriately to provide access and challenge for all children. Children undertake a variety of different types of activities for each unit of work, including practical investigations and work designed to develop their scientific vocabulary.
We encourage children to be inquisitive throughout their time at the school and beyond. The Science curriculum fosters a healthy curiosity in children about our universe and promotes respect for the living and non-living. We believe science encompasses the acquisition of knowledge, concepts, skills and positive attitudes. Throughout the programmes of study, the children acquire and develop the key knowledge that has been identified within each unit and across each year group. The key knowledge identified by each year group is informed by the national curriculum and builds towards identified phase 'end points' in accordance with NC expectations. Key skills are also mapped for each year group and are progressive throughout the school. These too ensure systematic progression to identified skills end points which are in accordance with the Working Scientifically skills expectations of the national curriculum. The curriculum is designed to ensure that children are able to acquire key scientific knowledge through practical experiences; using equipment, conducting experiments, building arguments and explaining concepts confidently. Cross curricular opportunities are also identified, mapped and planned to ensure contextual relevance. Children are encouraged to ask questions and be curious about their surroundings and a love of Science is nurtured through a whole school ethos and a varied science curriculum.