Religious Education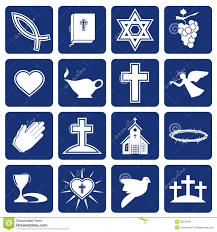 Religious Education (RE) is based on the Leeds Agreed Syllabus. RE is taught in specific lessons, through theme weeks and theme days, and is embedded through everyday opportunities as they arise. We help each child grow spiritually and develop an awareness and understanding of Christianity and other major world religions. We foster attributes such as truthfulness, kindness, understanding of right and wrong, fairness, humility and respect for, and tolerance of, the beliefs, customs and cultures of others. We take children to a range of places of worship during their time at our school so that they can develop an awareness of their multi-cultural society. We have daily acts of collective worship that are mainly Christian in nature although the major festivals and stories from other faiths also feature in our assemblies. Children are often involved in presenting and helping in assembly as are local church representatives and members of the local community. Each week we have a special Superhero assembly for parents and carers when we celebrate the achievements of the whole school, classes and individual children.
The RE curriculum is organised to support the development of children's knowledge of religious and non-religious beliefs and worldviews, practices and ways of life and enable children to make links between these. It also develops children's knowledge and understanding of the different members of our rich and diverse community. Knowledge and skills are supported by first-hand experiences, including visits to local places of worship and visits from faith communities. Knowledge and skills are mapped to support children's understanding of religion and faith. The RE curriculum is also designed to support positive attitudes and values, and encourage children to reflect and relate learning to their own experience. Children learn that there are those who do not hold religious beliefs and have their own philosophical perspectives, as part of its commitment to ensure mutual respect and tolerance for those with different faiths.
Parents have the right to withdraw their children from the whole or part of religious education and collective worship. Any parent wishing to exercise the right, must apply in writing and should please discuss the matter with the school first of all. Arrangements for alternative provision for children can be discussed and agreed on an individual basis.