History
Intent
Drighlington is a village steeped in History and our community values it's rich past. Our History curriculum equips children with detailed knowledge of local and world History and an understanding of how history shapes future events. Children develop their chronological understanding through carefully sequenced units of work which give them opportunities to explore similarities and differences between different time periods. We encourage children to think critically, using of a range of artefacts and historical sources to pose and answer questions about the past. Children study key aspects of world History which help them to gain a sense of their own identity while developing their understanding of the contributions made by the diverse cultures of the wider world.
"The more you know about the past, the better prepared you are for the future" (Theodore Roosevelt, American President).
Implementation
Children are given the opportunity to develop an awareness of the past through first-hand experience, visits to places of historical interest, role-play, fictional stories set in the past and the study of periods in history. Children are taught to have an understanding of chronology and to demonstrate factual knowledge of historic events, places and people. Good use is made of artefacts, library books, ICT and other secondary sources. In this way we also hope to provide an understanding of our cultural roots and national heritage.
Our History curriculum covers the skills outlined in the National Curriculum through broad, challenging and inspiring topics. A cross-curricular topic based approach is used to deliver the content within a meaningful context and wherever possible links are made with the Geography curriculum, British values and our school values. However, teachers make it explicit to the children that they are learning history skills and encourage them to think like 'historians.'
Topics taught include learning about a range of famous people in the past who have contributed to national and international achievements. These are chosen carefully to ensure pupils learn about individuals of both genders and from diverse backgrounds. Other topics consist of changes within living memory and events beyond living memory that are significant nationally or globally including the Great Fire of London.
The National Curriculum for History outlines that pupils should continue to develop chronologically secure knowledge and understanding of British, local and world history, establishing clear narratives within and across the periods they study. We study a range of periodic times in History. Children endeavour to note connections, contrasts and trends over time and develop the appropriate use of historical terms.
History is taught within each year group following a set programme. Medium term plans ensure coverage of both the required knowledge and the subject specific skills. Individual sessions are planned to inspire, engage and challenge pupils in response to their needs.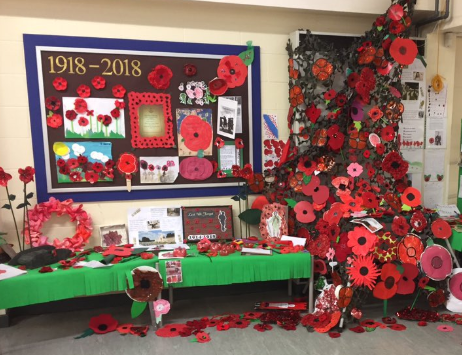 Platinum Jubilee celebrations 2022: As this was a very special historical event, the whole school celebrated the Queen's Platinum Jubilee in many different ways. Each year group researched a decade within the Queen's reign and displayed their findings. We also had a whole school picnic with a variety of activities and the children were invited to design a cake to celebrate the Jubilee, using recycled materials.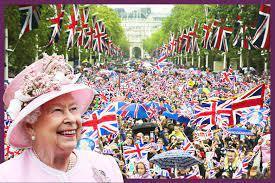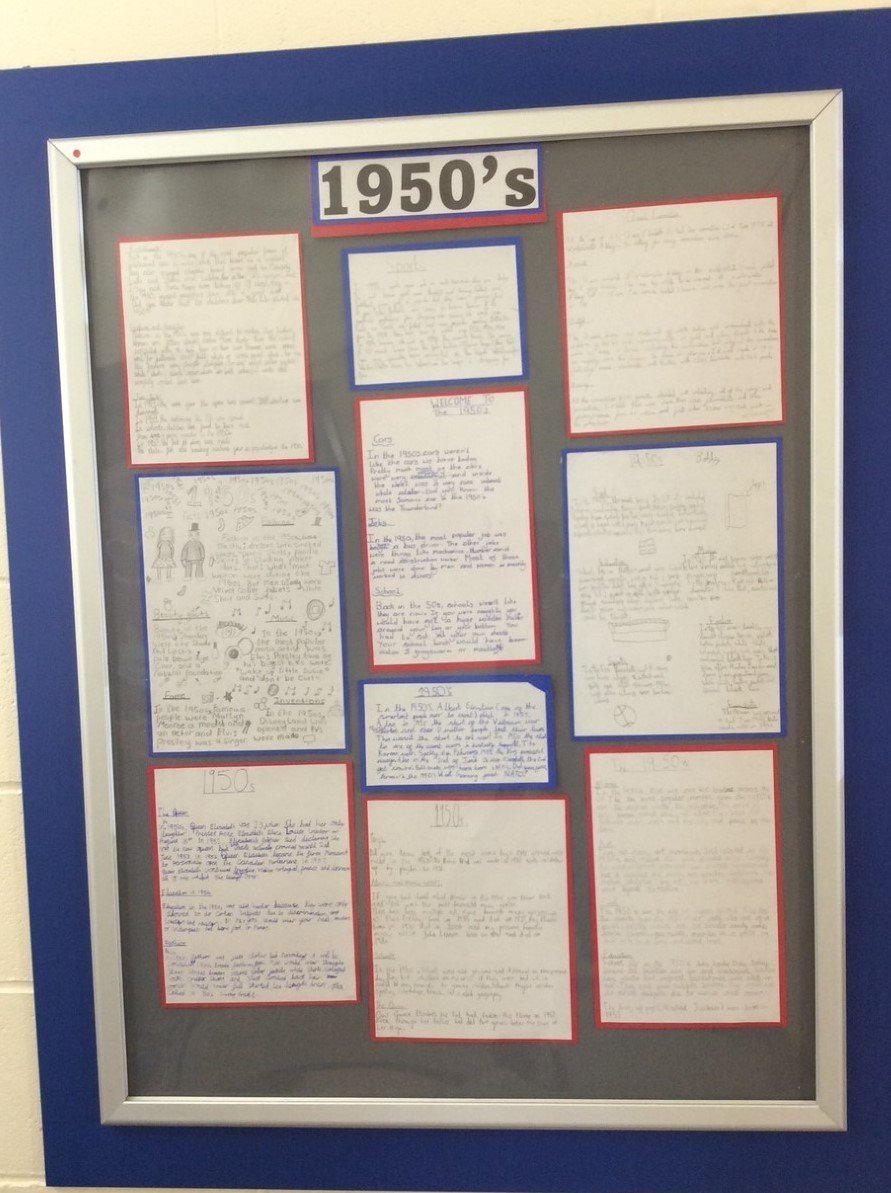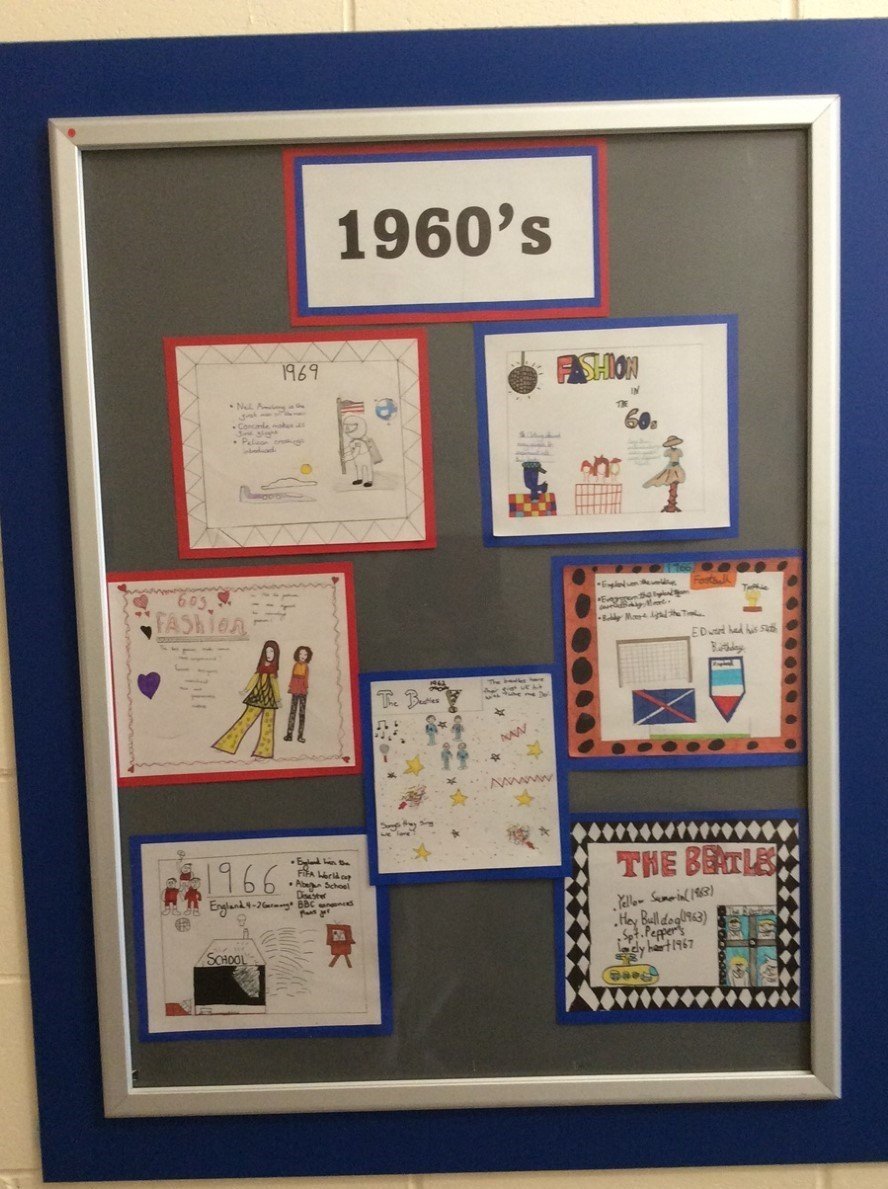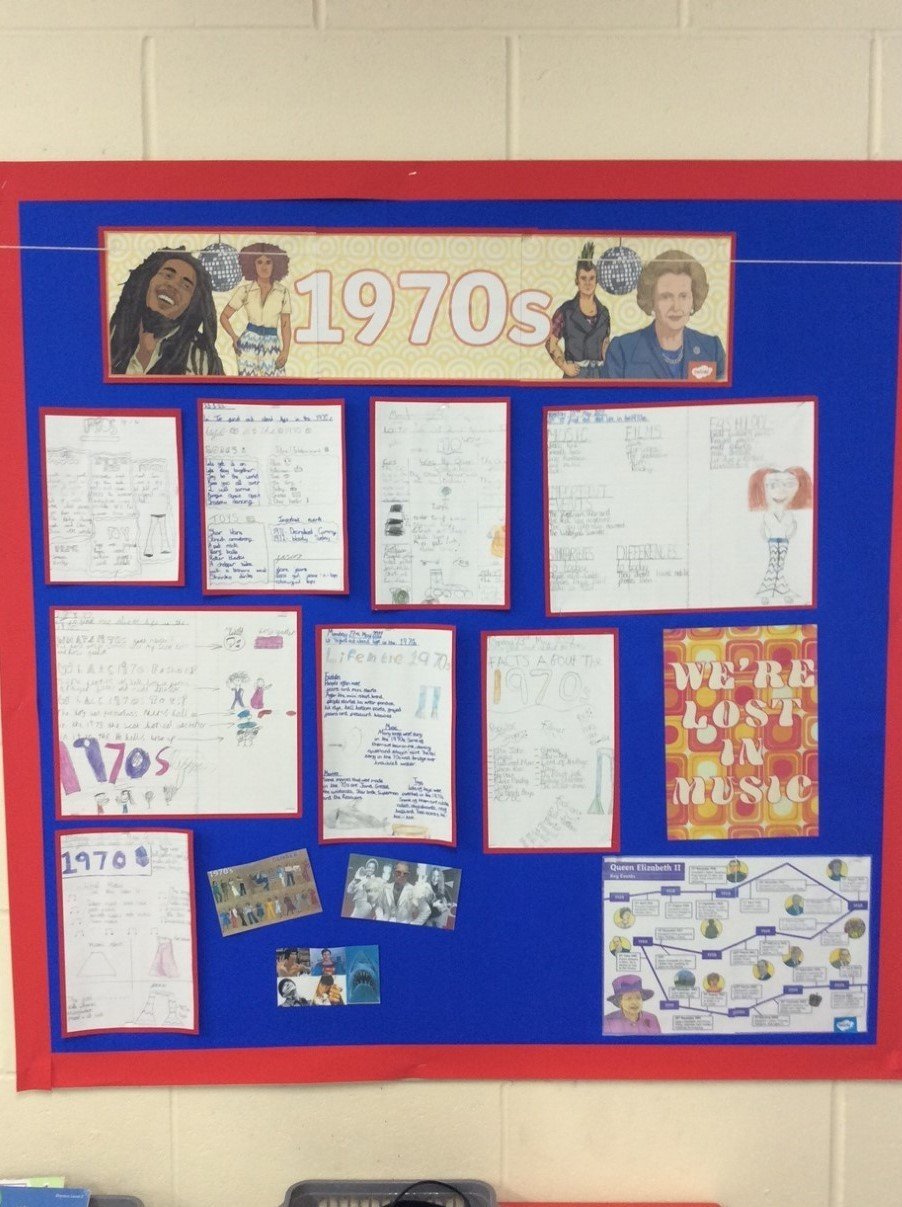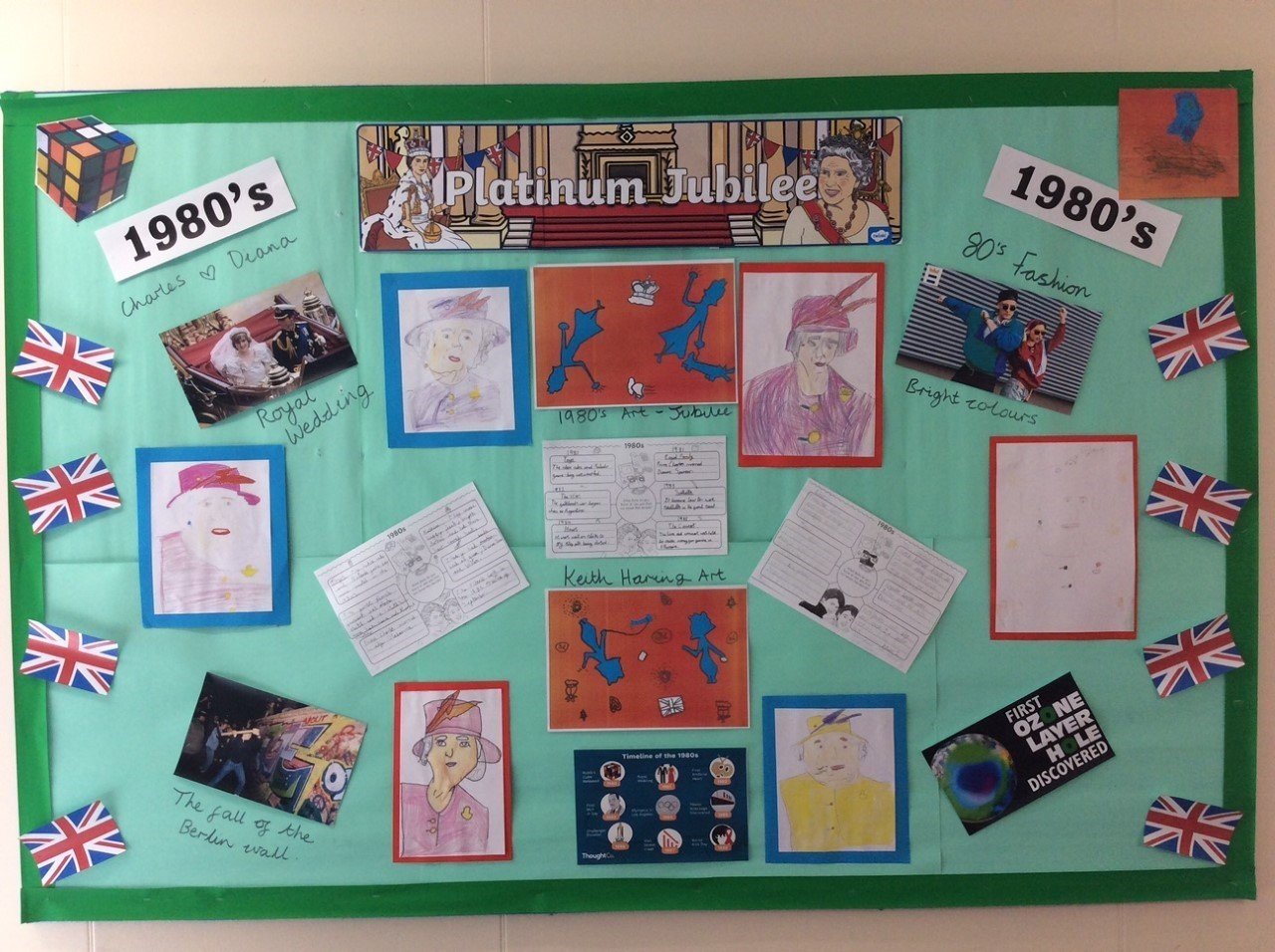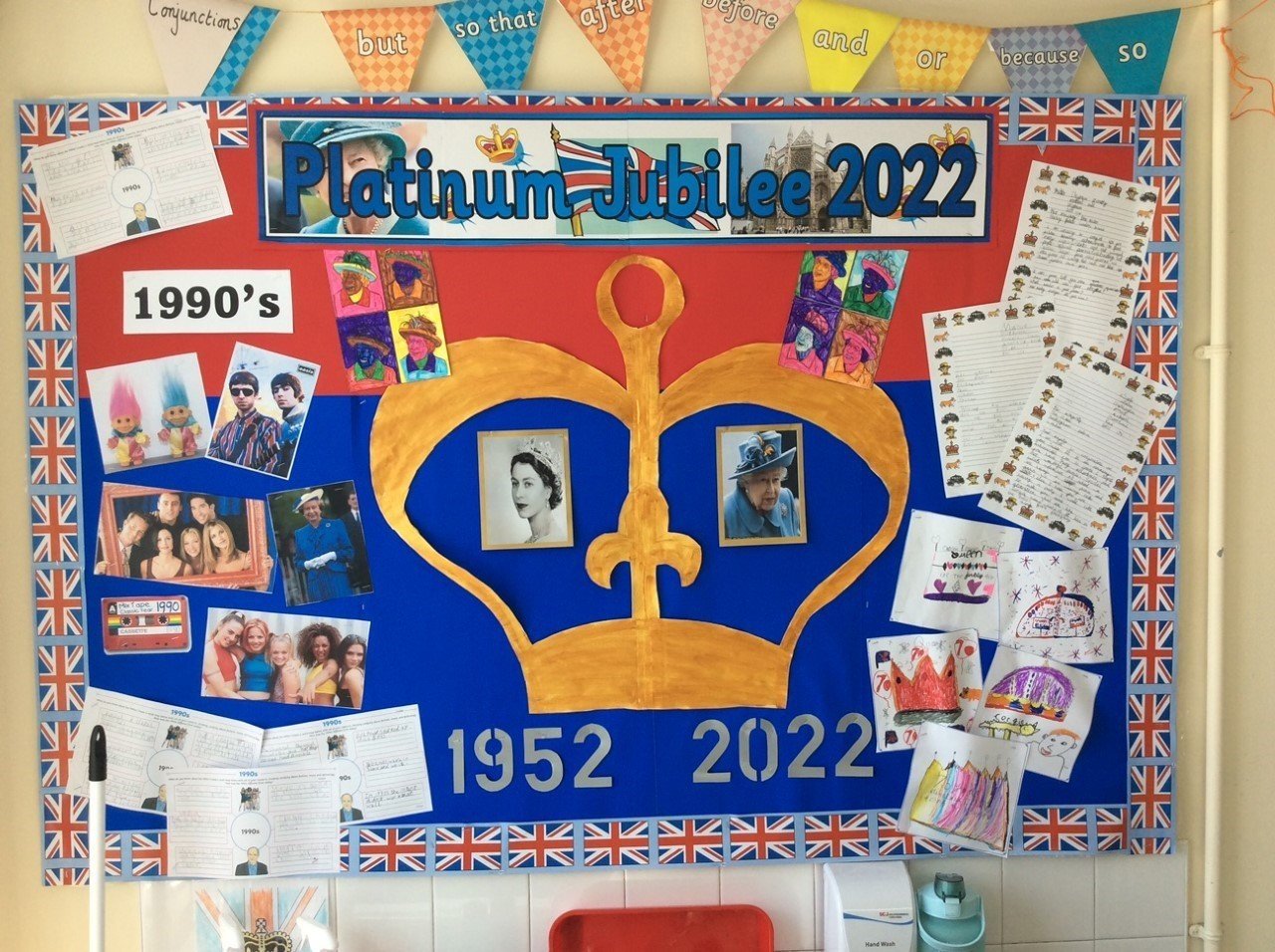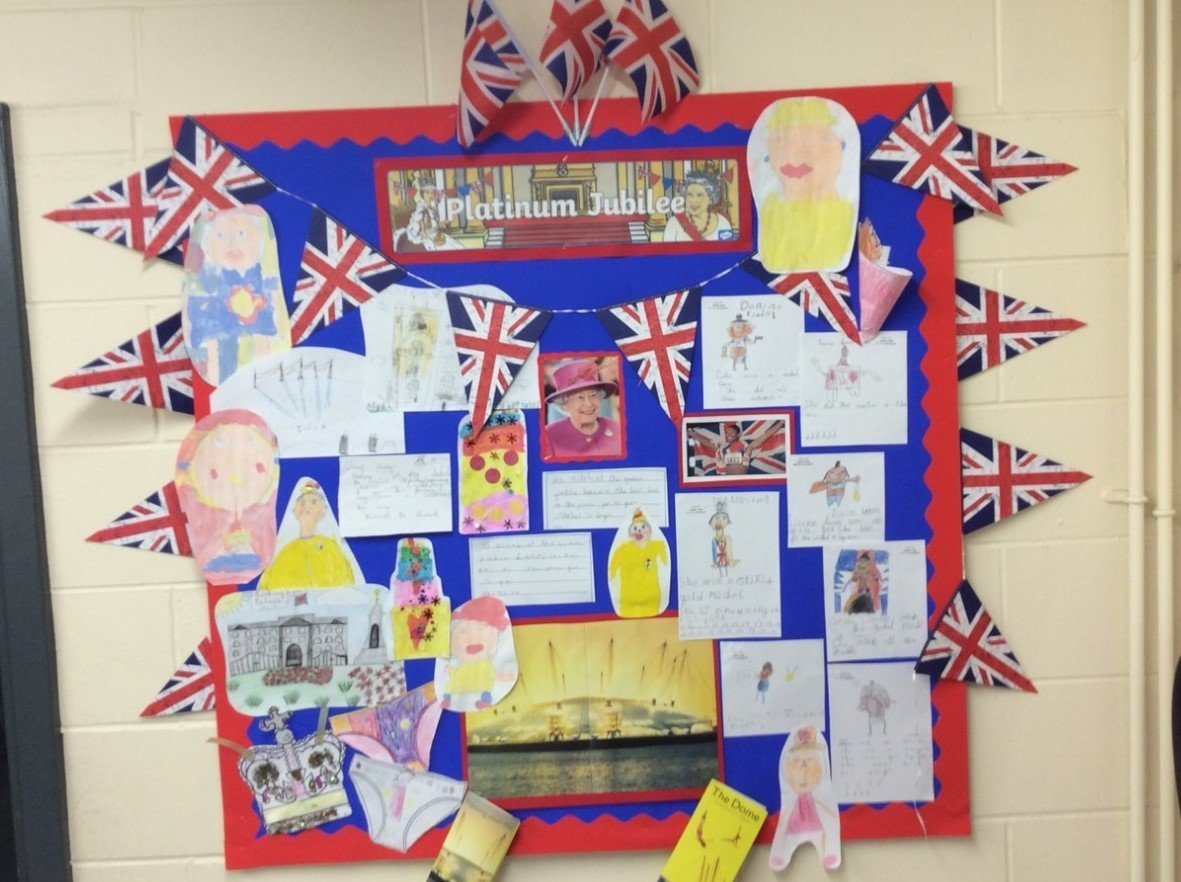 Jubilee cake competition entries: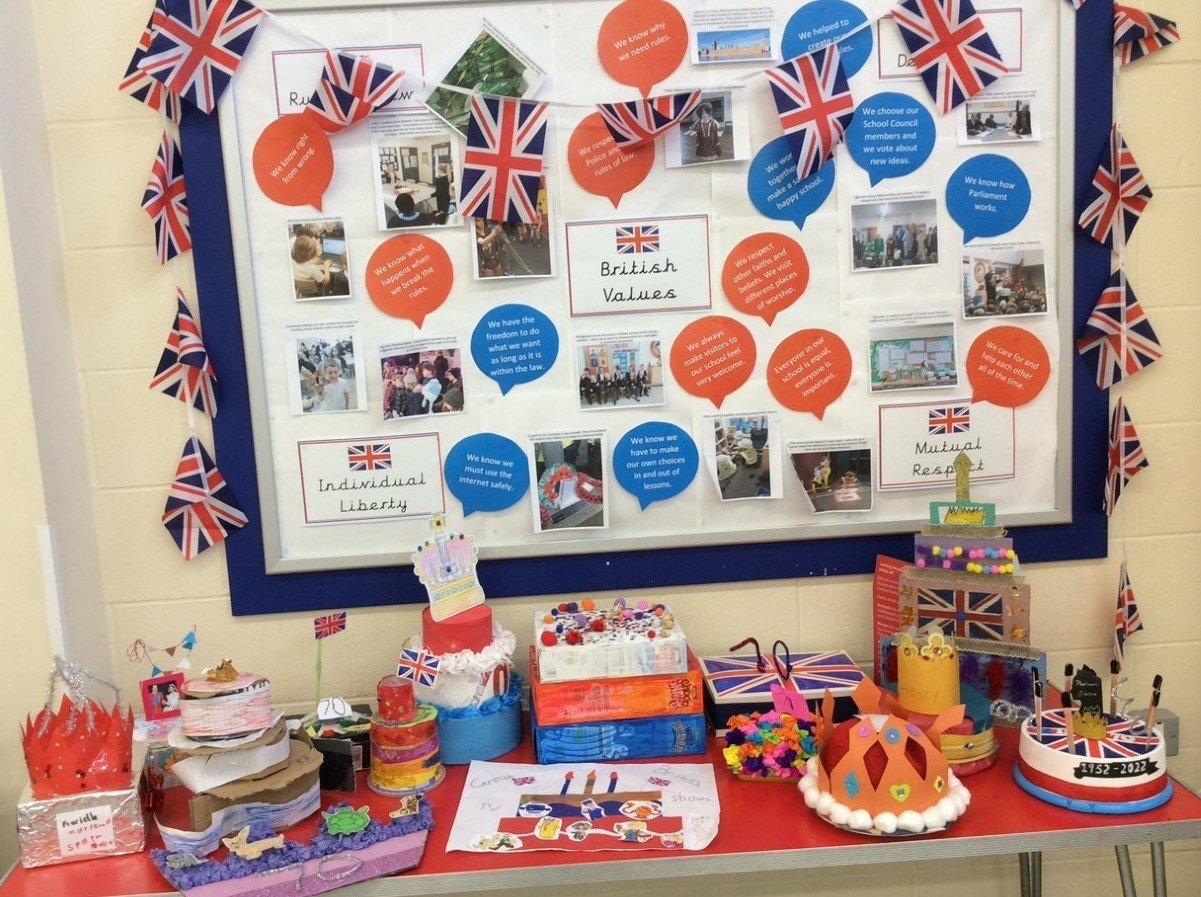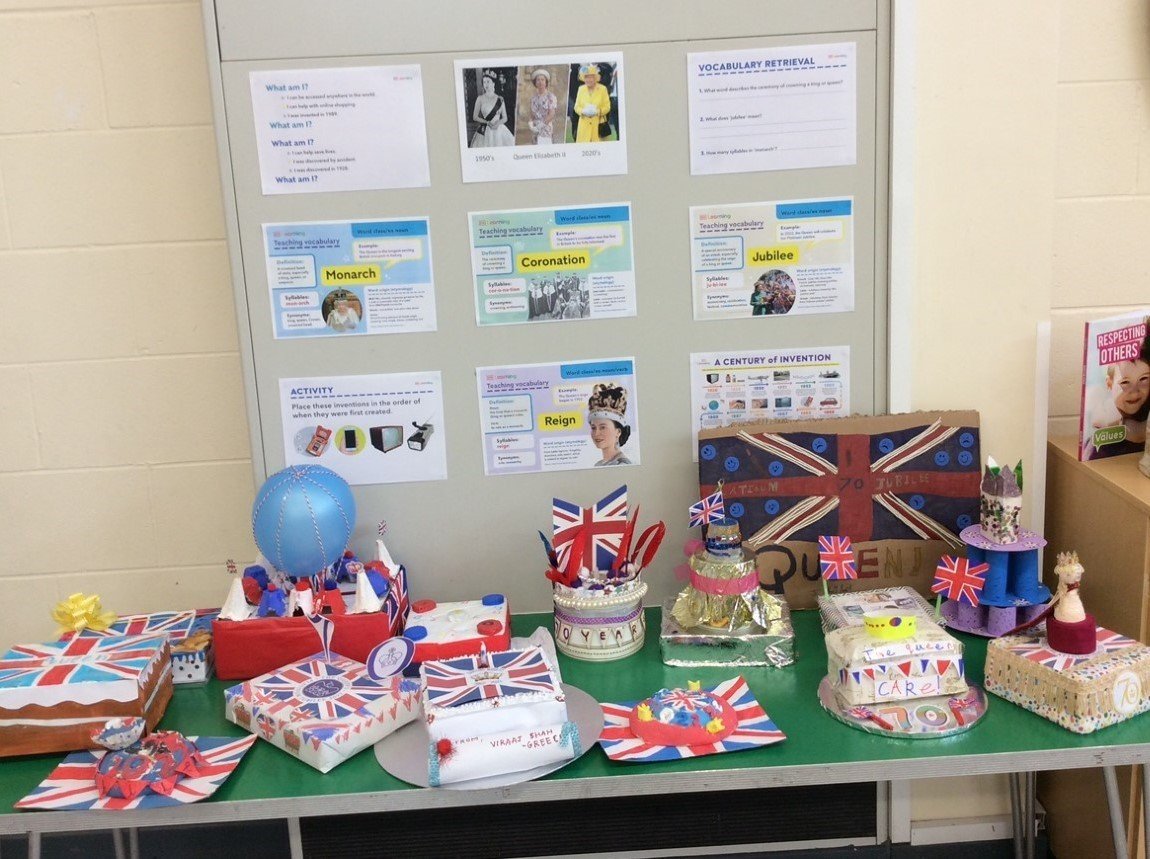 Impact
Children have a wide variety of experiences both in the classroom and out. School visits and visitors into school enable the children to gain first hand experiences to support their learning. Children begin to think like historians and develop their skills including historical enquiry. There is a strong emphasis on developing children's other skills such as understanding of chronology, interpretations of evidence, changes within a time and across time periods and cause and consequence. The History units taught help children appreciate their own identity and the challenges in their time and help them understand the process of change over time and significant developments.
How you can help your child at home
Partnerships with parents and carers is an important part of Drighlington Primary School. Working closely with parents enables us to ensure parents feel confident that their child is safe, well looked and is receiving a high quality education during their school hours. The links below offer a range of resources that may also be useful to families.
5 Ways To Make History Interesting For Your Child
Travel to historical places.

Work on creative history projects together.

Watch historical films and documentaries together.

Teach your child about important historical figures.

Encourage learning life lessons from history.
Places to visit
Oakwell Hall (free of charge) https://www.kirklees.gov.uk/beta/museums-and-galleries/oakwell-hall.aspx
Bolhttps://www.historyforkids.net/ling Hall https://bradfordmuseums.org/bolling-hall-museum-library
Cartwright Hall https://bradfordmuseums.org/cartwright-hall-art-gallery/
Bradford Industrial Museum https://bradfordmuseums.org/bradford-industrial-museum/
Further support and useful weblinks
Early Years Development Matters
https://www.gov.uk/government/collections/national-curriculum
https://www.historyforkids.net/