Covid Catch Up
Autumn 2020 - to date we have received £7480 Catch Up funding. We have allocated as follows:
Releasing Teachers
Y3/4 class based HLTA – interventions, with a focus on covering the class teacher so that the teacher can offer personalised tuition to those children that have regressed most significantly during the initial lockdown period.
Cost £3737
White Rose Maths National Tutoring Programme Tuition Partners
Subscribe to WRM Tutoring Programme, 12 children at £95 per child for a planned intervention programme.
Cost £1140
Precision Teach
Additional Teaching Assistant hours to deliver Precision Teach total 15 hours per week.
Cost ££2876
Total Expenditure
£7753 (£273 supplemented by school budget)
Pupil Premium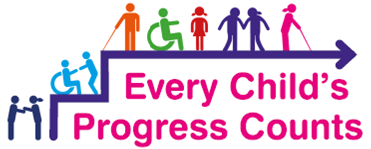 Intent
At Drighlington Primary we have high aspirations and ambitions for all of our children and we believe that no child should be left behind. We strongly believe that it is not about where you come from but your passion and thirst for knowledge, and your dedication and commitment to learning that makes the difference between success and failure, and we are determined to ensure that all our children are given every chance to realise their full potential. We recognise that every child regardless of their background should have equal access to a broad and balanced curriculum which prepares them for life in Britain today.
Implementation
The Pupil Premium Grant is a Government initiative which targets extra money to pupils from poorer backgrounds in order to 'close the gap' between richer and poorer children and those who have parents serving in the armed forces by improving academic performance. Schools that are awarded the funding by the government are given the freedom to spend the money the best they can to plan for and make provisions for their pupils. The impact of the Pupil Premium Grant is primarily measured through Ofsted results, pupil attainment and progress and the emotional and social outcomes of our children.
We are an inclusive school which works exceptionally hard to make sure all of our children achieve their potential through extending their knowledge and skills and providing them with a challenging, broad and balanced curriculum. Our 'Pupil Premium' children, along with the rest, are very closely monitored to ensure they are making progress each year.
Drighlington Primary School Pupil Premium grant 2020-21: £97,435
Barriers:
Covid 19, impact on behaviour and well-being
Limited cultural capital
Vocabulary deficiency
Low self-esteem, resilience and independence
Low out comes in EY and KS1 in reading, writing and maths
Presentation of work – physical development
Additional barriers that can affect our Pupil Premium children outside school:
Poor mental health, low self-esteem:
Lack of sleep;
Poverty and poor nutrition;
Narrow range of opportunities outside school;
Lack of role models, especially male role models;
Poor social skills;
Lack of parental engagement, resulting in low aspiration.
Aims:
Continue the effective small group and 1:1 tuition of precision teaching
To develop the love of reading across school
To continue to develop whole school initiatives, including Talk 4 writing, Read, Write inc and same day interventions to support disadvantaged children's Reading, Writing and Maths skills
Continue to develop language and vocabulary skills across school and all subject areas
Further develop strategies to promote the behaviour and social and emotional welfare of our vulnerable pupils
To develop children's self-esteem and foster their Independence through whole class metacognition strategies
To develop children's cultural capital through visitors, educational visits and theatre trips
To improve attendance, particularly for disadvantaged boys
To aid reconnection and catch-up through addressing the disadvantage gap
To implement specific, research-based strategies and interventions in order to support curriculum reconnection and catch-up, including tutoring
Impact
Pupil Premium Expenditure plans
Our Pupil premium money has been used to provide a range of targeted interventions, develop whole school initiatives as well as giving children a wide range of life experiences to eliminate the barriers to learning and progress. Our key objective in using the Pupil Premium Grant is to narrow the gaps between pupil groups.
Click here for Pupil Premium expenditure plan 2020-21
2019-20
The expenditure plan for 2019-20 can be viewed below. Our impact statement would normally be published when we have our year end data. Sadly, due to Covid 19, there were no formal assessments. Evaluating the Pupil Premium's impact in the 2019-20 academic year present difficulties due to reduced numbers attending during lockdown.
Click here for pupil premium expenditure plan 2019-20