Covid Catch Up
Our allocation for 2021-22 is £12,599
White Rose Maths National Tutoring Programme
Subscribe to WRM Tutoring Programme for a planned intervention programme.
Cost £4,440
Releasing Teachers
Summer term only - Y3/4/5/6 class based HLTAs – interventions, with a focus on covering the class teacher so that the teacher can offer personalised tuition to those children that have regressed most significantly during the initial lockdown period.
Cost £3737
Precision Teach and Personalised Interventions
Additional Teaching Assistant hours to deliver Precision Teach.
Cost £5987
Total Expenditure
£14,164 (£1565 supplemented by school budget)
Pupil Premium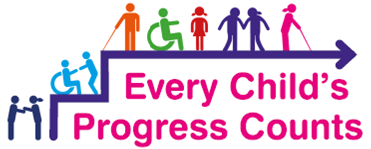 Intent
At Drighlington Primary we have high aspirations and ambitions for all of our children and we believe that no child should be left behind. We strongly believe that it is not about where you come from but your passion and thirst for knowledge, and your dedication and commitment to learning that makes the difference between success and failure, and we are determined to ensure that all our children are given every chance to realise their full potential. We recognise that every child regardless of their background should have equal access to a broad and balanced curriculum which prepares them for life in Britain today.
Implementation
The Pupil Premium Grant is a Government initiative which targets extra money to pupils from poorer backgrounds in order to 'close the gap' between richer and poorer children and those who have parents serving in the armed forces by improving academic performance. Schools that are awarded the funding by the government are given the freedom to spend the money the best they can to plan for and make provisions for their pupils. The impact of the Pupil Premium Grant is primarily measured through Ofsted results, pupil attainment and progress and the emotional and social outcomes of our children.
We are an inclusive school which works exceptionally hard to make sure all of our children achieve their potential through extending their knowledge and skills and providing them with a challenging, broad and balanced curriculum. Our 'Pupil Premium' children, along with the rest, are very closely monitored to ensure they are making progress each year.
Impact
Our Pupil premium action plan and grant focuses on providing a range of targeted interventions to eliminate the barriers to learning and progress and which address the following key priority areas:
Well-being
Metacognition strategies
Speech and language interventions
Whole school training on current initiatives including, 'Talk 4 Writing'
The key priorities have a high focus on Phonics, Reading, Speaking and writing, as these are the areas where PP children preform the lowest and where COVID has had the biggest impact for our school. Along with a broad and balanced curriculum these interventions provide PP children's the opportunity to develop their cultural capital and transcription skills. Our key objective in using the Pupil Premium Grant is to impact on narrowing the gaps between pupil groups. The template is required to be used by the government.
Click here for Pupil Premium expenditure plan 2021-22
Click here for Pupil Premium expenditure plan 2020-21