English
Our aims for English are to provide a language rich environment that promotes a culture of reading and writing where children develop a love of reading and are confident writers in all genres.
Reading
During their time at our school, pupils are exposed to a variety of texts which inspire, challenge and engage. Reading class books and 'book talk' are an established part our school day.
Phonics - RWI
In EYFS and KS1 children use the Read, Write Inc (RWI) programme to teach children how to read and embed phonics. It is a tried and tested programme and takes a systematic and structured approach to teaching phonics. This system has been shown to be a quicker and more efficient way for children to learn to read words on a page fluently and accurately. It also helps them greatly with their spelling. This phonics approach involves children working in small groups to learn new sounds in an organised way. Pupils are regularly assessed and regrouped to make sure their learning is at an appropriate level. Click here to find out more about what the programme involves and how you can help your child at home. In Year 1, children also take part in guided reading sessions where they have the opportunity to enjoy and discuss a range of books.
We passionately believe that teaching children to read and write independently, as quickly as possible, is one of the core purposes of a primary school. These fundamental skills not only hold the keys to the rest of the curriculum but also have a huge impact on children's self-esteem and future life chances. Using the RWI phonics program we teach children to:
read easily, fluently and with good understanding
develop the habit of reading widely and often, for both pleasure and information
write clearly, accurately and coherently, adapting their language and style in and for a range of contexts, purposes and audiences
In practice, children learn the 44 common sounds in the English language and are taught how to blend these sounds to decode (read) words. We start by teaching children to read and blend the first thirty Set 1 sounds. Once they have conquered this skill, they start reading stories and texts that have words made up of the sounds they know. This means that they can embed and apply their phonic knowledge and start to build their reading fluency. Once secure, children learn Set 2 and Set 3 sounds and then read texts with increasingly more complex sounds and graphemes. Throughout this process there is a focus on comprehension, reading with expression and reading for enjoyment. Online games to develop the skills needed to read and write can be found here
Phonics bloom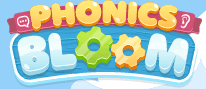 Phonics play

Teach your monster to read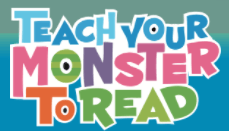 Children at Drighlington Primary are taught in small groups which reflect their phonic knowledge and reading fluency. We regularly assess children so that they are taught in a RWI group which matches their phonic knowledge. We make sure that pupils read books that are closely matched to their increasing knowledge of phonics and ability to read 'tricky words'; so they experience early reading success and gain confidence that they are readers. We encourage parents to read with their children at home and to embed reading for pleasure as well as for information retrieval.
Click here for RWI Parent Portal
Click here for Oxford Owl reading at home
Reading VIPERS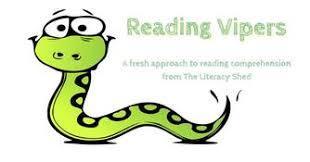 In Year 2 and KS2, children use Reading VIPERS during whole class guided reading sessions. They read a rich variety of texts and use these to develop the key reading skills of:
Vocabulary (find and explain the meaning of words)
Inference (to be able to find answers to questions using what we already know about the text)
Prediction (to be able to explain what you think will happen next from what you already know about the text)
Explanation (explain use of language, themes and patterns that develop across the text)

Retrieval (to retrieve information and show you have fully understood the text)
Summarising (to identify the key points in a text)
Book Banding
All pupils have personal reading books which they take home each day to practise reading and develop a love of books. We use a book band system, where books from different sources have been colour coded. This allows children to choose their own reading books from within a reading band. As pupils move through through the book bands, they are given the opportunity to read more challenging books and are regularly assessed to ensure they are reading at the correct level.
Writing
We use the Talk for Writing approach in our teaching of writing. Through exciting opportunities to talk about a text, children are able to internalise language, text features and grammatical features that can then be used in their own writing. Children work with their teachers to create text maps so that they can talk the text, they explore text features and how they are used as well as spending time 'magpieing' high quality vocabulary.
Click here to find out more about Talk for Writing.
Our intention is to give every child excellent, independent writing skills so that they can be successful at every stage of their education.
Handwriting
Children are taught cursive writing throughout the whole school. Click here to view our handwriting policy.
Spelling
Spelling is one of the essential components of successful writing. Teaching young spellers the strategies, rules and concepts to grow their spelling benefits them in all aspects of their learning, as well as in their everyday life.
Click here for English subject plans.