English
Reading
Phonics - RWI
In EYFS and KS1 children use the Read, Write Inc (RWI) programme to teach children how to read and embed phonics. This is a structured approach which involves children working in small groups to learn new sounds in a systematic way. Pupils are regularly assessed and regrouped to make sure their learning is at an appropriate level. Click here to find out more about what the programme involves and how you can help your child at home. In Year 1, children also take part in guided reading sessions where they have the opportunity to enjoy and discuss a range of books.
Reading VIPERS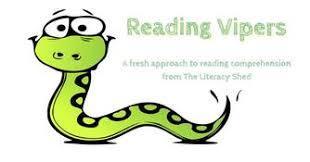 In Year 2 and KS2, children use Reading VIPERS during whole class guided reading sessions. They read a rich variety of texts and use these to develop the key reading skills of:
Vocabulary (find and explain the meaning of words)
Inference (to be able to find answers to questions using what we already know about the text)
Prediction (to be able to explain what you think will happen next from what you already know about the text)
Explanation (explain use of language, themes and patterns that develop across the text)

Retrieval (to retrieve information and show you have fully understood the text)
Summarising (to identify the key points in a text)
Reading Plus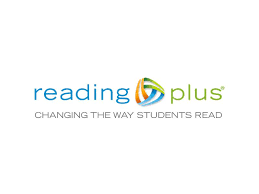 All children in KS2 engage in regular sessions of Reading Plus. This is an electronic system accessed through a PC or a tablet and enables children to develop their reading speed, comprehension and accuracy in a personalised system which assesses and tracks their progress. Children are encouraged to use this at home three times a week as part of their reading homework.
Book Banding
All pupils have personal reading books which they take home each day to practise reading and develop a love of books. We use a book band system, where books from different sources have been colour coded. This allows children to choose their own reading books from within a reading band. As pupils move through through the book bands, they are given the opportunity to read more challenging books and are regularly assessed to ensure they are reading at the correct level.
Writing
Raising standards in writing is a key priority for us at Drighlington. We are striving to achieve a more consistent approach to the writing process to enable us to develop more successful writers. We firmly believe that reading is closely linked to writing and this is why our curriculum is book based. All children at Drighlington Primary School use a variety of carefully chosen texts across a range of genres as a basis for writing different text types.
EYFS
This process starts in EYFS where the children begin mark making and forming the letter families correctly. We encourage writing in our areas of provision and always ensure that there is a real purpose for writing to motivate the children. This is then celebrated and shared to promote success in all of our children. In Reception children begin to compose simple sentences, focusing on description, letter formation and spelling of the first 45 words.
Talk for Writing
In KS1, children use the Talk for Writing approach to develop children's oral skills in readiness for writing. We believe it is impossible to write a sentence without first saying it. Talk for Writing focuses on children's ability to orally retell a range of familiar texts. The children begin to build their independence in writing for a real purpose using an experience, book or theme. They then use this to innovate and create their own versions. We aim to incorporate grammar throughout the writing process, rather than as a separate entity.
Slow writing
Historically, we have found that as children write, they are so busy thinking about what to write that there is little space in working memory to consider how it might be written. Giving pupils sentence prompts frees up working memory so they can shape what they know in a more sophisticated way. For this reason, in KS2, children use Slow Writing. The idea of 'slow writing' is to enable pupils to slow the speed of their writing down. Pupils will learn to approach each word, sentence and paragraph with care and attention. As in KS1, the teaching and application of grammar is embedded throughout the whole writing process.
There are 5 stages in the teaching sequence for writing:
1.Explain
2.Model
3.Scaffold
4.Practise
5.Edit
Our intention is to give every child excellent, independent writing skills so that they can be successful at every stage of their education.
Handwriting
Children are taught cursive writing throughout the whole school. Click here to view our handwriting policy.
Spelling
Spelling is one of the essential components of successful writing. Teaching young spellers the strategies, rules and concepts to grow their spelling benefits them in all aspects of their learning, as well as in their everyday life. Click here to view our spelling policy.
English leader: G. Pickering
Writing leader: H. Kilner
Reading leader: J.Siddall
Handwriting leader: K.Sowden
RWI leader: L. Harrington