Computing
Intent
We believe that computing is an integral part of everyday life and will play an immeasurable part in our children's futures. Our Computing curriculum equips our children with the knowledge and skills to use information technology safely to create programs, systems and a range of content. We ensure that children become digitally literate to prepare them for the challenges of future learning and working. Our curriculum primes children to be active participants in a digital world, using their computing skills with creativity and enthusiasm to express their ideas and to become life-long learners.
"Computing is not about computers anymore. It is about living" (Nicholas Negroponte, author of Being Digital).
Implementation
We equip pupils with the knowledge and skills appropriate to an increasingly complex technological age. We recognise the value of ICT as a subject in its own right and its power as a cross-curricular educational resource. We aim for children to use ICT equipment and software purposefully and confidently to communicate and handle information, solve problems and support their recording. We aim to give our pupils the life-skills that will enable them to embrace and utilise new technology in a socially responsible and safe way in order to flourish. We want the use of technology to support learning across the entire curriculum and to ensure that our curriculum is accessible to every child. Not only do we want them to be digitally literate and competent end-users of technology but through our computer science lessons we want them to develop creativity, resilience and problem-solving and critical thinking skills. All classes have interactive whiteboards. Children have regular use of our Ipads and laptops. We teach e-safety and this is embedded in our everyday safeguarding practice. We ensure that access to the internet in our school is safe and is managed with the support of ICT specialists.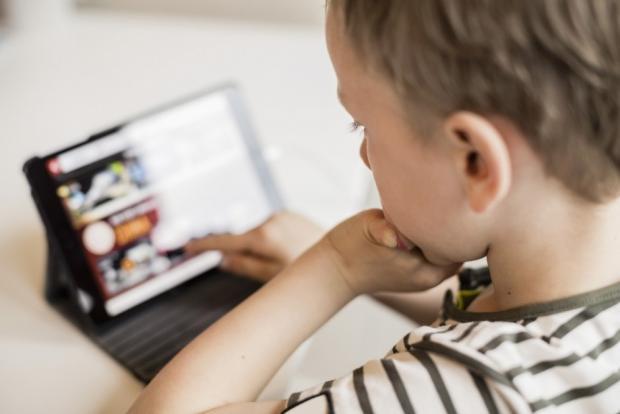 We continue to have a strong emphasis on ICT skills and help the children to secure their understanding of software that they will use as they develop and grow. This ranges from word processing tools to creating spreadsheets. A real strength in our implementation of this subject is our online safety. We teach this discretely in focus weeks to help our children to become confident and safe when accessing digital tools.
Impact
We aim to ensure our children are respectful users of digital technologies. We save examples of work to our school network to show progress in learning and we have examples of good understanding . Through continued work on online safety, children demonstrate a high level of understanding and can articulate a range of ways to keep themselves safe. We ensure coverage and progression between year groups and across Key Stages.
Learning in computing is enjoyed across the school. Teachers have high expectations. Children use digital and technological vocabulary accurately, alongside a progression in their technical skills. They are confident and produce high-quality purposeful products. Children see the digital world as part of their world, extending beyond school, and understand that they have choices to make. They are confident and respectful digital citizens and we equip them to lead happy and healthy digital lives.
How you can help your child at home
Partnerships with parents and carers is an important part of Drighlington Primary School. Working closely with parents enables us to ensure parents feel confident that their child is safe, well looked and is receiving a high quality education during their school hours. The links below offer a range of resources that may also be useful to families.
Scratch - a site to learn how to code and make you own games
Code.org - great way to learn and play
https://www.drighlingtonprimary.co.uk/children# - Our own website Children's page
Hour of Code - this website takes you through various coding activities step-by-step using current topics to engage children
BBC Primary Computing - this website has lots of learner guides and short videos to teach children how to tackle tricky Computing concepts
Places to visit
Local libraries offer use of computers
Eureka, National Children's Museum, Halifax https://www.eureka.org.uk/
Further support and useful weblinks
Early Years Development Matters
https://www.gov.uk/government/collections/national-curriculum
https://www.stem.org.uk/primary-computing-resources
https://www.barefootcomputing.org/primary-computing-resources
dside tips and advice on keeping your child safe online.pdf
.