Happy New Year
Happy New Year
7 September 2021 (by admin)
What a fantastic first day we had today.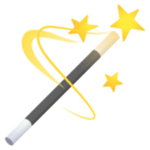 It was so lovely to see everyone this morning. We hope that we brought a little extra happiness to many of you by sharing our smiley face stickers.

School has felt happy and purposeful. It was a pleasure to see the children in our first assembly since the pandemic started. We explored this week's Care, think and learn statement - we are an amazing school! We even performed some magic!

Have a happy evening, looking forward to tomorrow.