2017-18 Newsletters
click here for September 2017 welcome newsletter
click here for 26.9.17 update newsletter
click here for Christmas newsletter
click here for 4.12.17 update newsletter
2017-18 News Updates
Review of Anti-bullying Policy (updated 13.1.18)
We are in the process of reviewing the anti-bullying policy. This is available for you to read on our Policies page. We are keen to include ideas from parents and carers. If you feel there is something missing or would like to express a view or opinion please forward to Miss Ainley at ABQM@drighlingtonprimary.org.uk
Pobble Day (updated 12.1.18)
Pobble is an international website which is used as a showcase for children's writing across the world. It is also a useful teaching tool.
Today we held our second Pobble Writing Day in school. Mr Perry came to talk to children about memories from 2017. This generated lots of discussion in classrooms and children produced excellent writing. For more details about what happened, look on Twitter (Learn@DrigPrimary) or look at the Pobble website.
Happy New Year (updated 3.1.18)
We know that we need to keep the focus on improving standards, especially in English.
Reading is a great way to learn, relax and experience adventure and new ideas. We invite all families to help us to generate greater love of books this year as we make 2018 a year of extra improvement in reading, both in school and at home.
Here are the ways in which we aim to further promote reading:
Our PTA are supporting us by fund-raising to buy new books.

We have asked children to challenge themselves by setting their own targets for the number of books they will read this year.

We have introduced a Reading Rinaldo Book Swap Club. All children are invited to bring to school one old book they no longer need. They will then take the book to a special swap bookcase, and exchange it for another which they will then take home to read. Children can do this as often as they wish.

Each Friday, children in Y1-6 may bring any reading items of their choice such as comics, magazines, non-fiction and story books. We call this 'Free Read Fridays'.

We would like to remind parents and carers that we would welcome their support to read stories or hear readers in school. Children love to work with volunteer readers in this way.
There will be other initiatives throughout the year and we will keep families informed.
Starlight Foundation Clothing Collection (updated 29.12.17)
This was organized by our PTA and the container is just outside the main gate. Our first collection raised £57, of which £15.20 was donated to the Fire Fighters Charity.
The remainder of the money will add to the PTA fund to buy more reading books for school. The PTA has already donated £3000 to school this year so that we have been able to buy more reading books. With almost 450 children in school, we need to constantly upgrade our books to keep children interested in reading and give them the good quality books they deserve. Thank you to everyone for your support.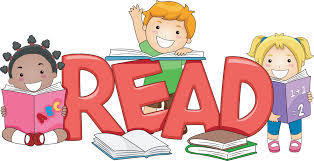 Merry Christmas (updated 22.12.17)
Merry Christmas to all of our families and friends. We hope that everyone has a truly special day. We would also like to wish everyone a Happy New Year. School is open as usual on the 2nd January 2018.
How did we celebrate Christmas in school? (updated 15.12.17)
We are pleased to inform families that we uploaded lots of pictures on our new Twitter account. Families can follow us on:
Learn@DrigPrimary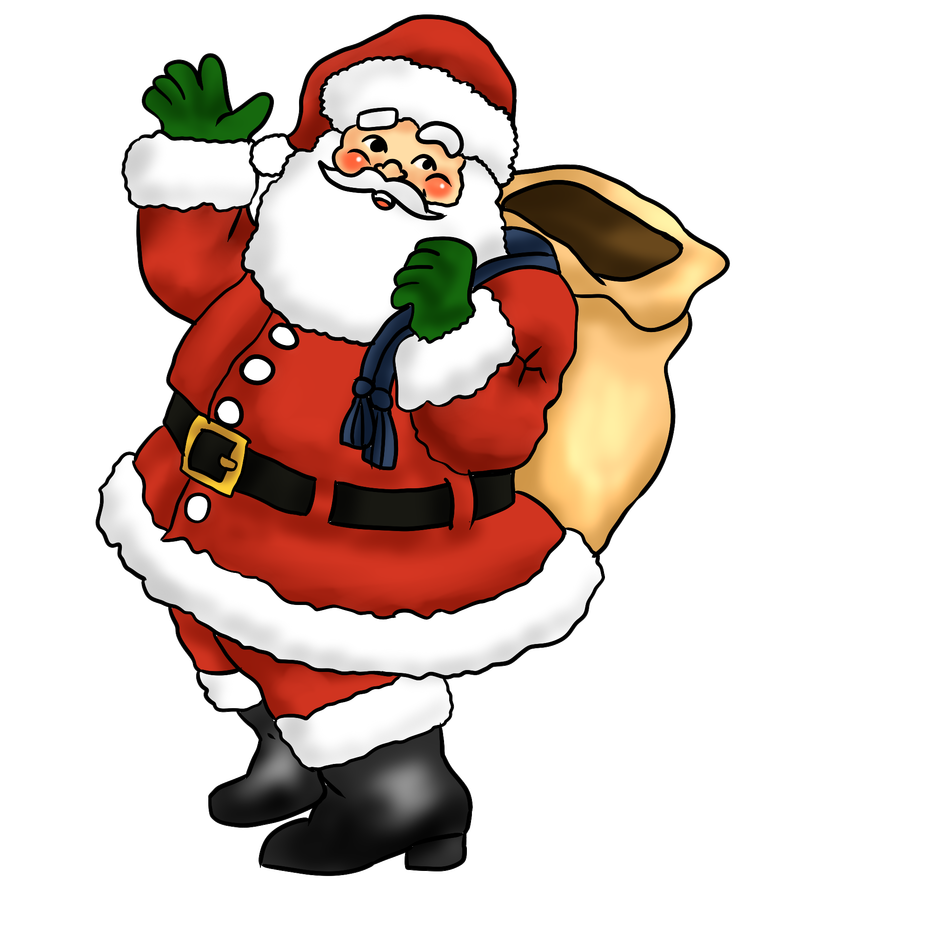 New Parent Governor (updated 6.12.17)
Thank you to everyone who voted in our Parent Governor Ballot. The successful candidate was Rachel Dolman. May we thank all nominees for offering to be involved in the ballot. It is good to know that we have so many supporters who are committed to our school.
Christmas News (updated 6.12.17)
Christmas parties will be held next Wednesday, 13th December, at some point in the day for all classes. Children may come to school wearing their party clothes. The school Christmas dinner is on Thursday 14th December and the last day to order is Friday the 8th December. The last day of term is Friday 15th December and children can wear Christmas jumpers as planned. The Christmas fun day last Friday was fabulous - we wanted to surprise children with a full day of exciting activities and the atmosphere in every classroom was magical!
Christmas Performances:
KS2 will perform at Morley Town Hall, details to follow. KS1 and EYFS events are as follows:
5th December – Nursery and Reception Nativity in school hall 9.15am
6th December – Nursery and Reception Nativity in school hall 2.15pm
12th December – Year 1 and Year 2 Nativity in school hall 9.30am
12th December – Year 1 and Year 2 Nativity in school hall 2.30pm
Happy Christmas everyone!
Twitter! (updated 29.11.17)
We are pleased to inform families that we now have a Twitter account. Families can follow us on:
This is a new way in which we can give updates about learning experiences and achievements that children make in school. Families can share Twitter news with their children and talk about what goes on whilst children are in class.
ROOM OF SURPRISES (updated 29.11.17)
Due to clashes of activities within school, the PTA have shuffled the rota for shopping. See below....
Monday 4th December - 9.30am (Reception & Year 1)
Wednesday 6th December - 9.30am (Nursery & Year 4)
Thursday 7th December - 9.30am (Year 5 & Year 6)
Thursday 7th December - 1.30pm (Year 3 & Nursery)
Friday 8th December - 9.30am after assembly (Year 2 7 Catch up)
Adult helpers needed to support our mini shoppers. Please contact the PTA if you can help via the office, their facebook group or tell your teacher.
Morley Town Hall Carol Concert for Y3-Y6 (updated 27.11.17)
May we remind all families of children in Year 3 to Year 6 that we will hold our Christmas Carol Concert at Morley Town Hall on the 7th December 2017. We ask that children wear Christmas colours of red, green or white (white school shirts will suffice). Children may wear a Christmas Hat too. It is really important that children do not wear jumpers - it was far too warm for them on stage last year. The event is booked for the evening and we will confirm exact timings as soon as possible.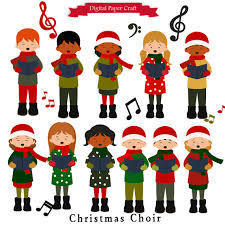 New EYFS Leader (updated 27.11.17)
Miss Bentley, who teaches in our Nursery, will take the lead of Early Years from January 2018. Mrs Jackson will continue to support Early Years until the new role is well established.
Governor Ballot (updated 23.11.17)
We need to appoint one new parent governor through parent ballot. Ballot papers have been sent to families, two forms per family.
Ballot papers should be returned to the school by 3.30 pm on Friday 1st December 2017.
The counting of votes will be held at the school on Monday 4th December 2017.
Whitebox Photography and Santa's Grotto(updated 21.11.17)
There are still a few places left for the
Whitebox Photography and Santa's Grotto session which will be held at school on Saturday 9 December.
Tickets are £10 per child which includes 10 copywrite free professional photographs on a disc and a visit to Santa in his grotto with a gift for each paying child.
To book please complete the letter handed out in class and return it with your payment as soon as possible.
Co-op Local Community Fund (updated 13.11.17)
Exciting news!
Drighlington Primary School PTA has once again been accepted to the Co-op Local Community Fund scheme meaning every time you swipe your membership card at any Co-op you can earn money for the school too. To select DPS PTA as your chosen project log on to https://www.coop.co.uk/membership.
Thank you for your continued support.
Reminder (updated 12.11.17)
Children in need day is next Friday, 17.11.17. Wear something yellow or something spotty.
Christmas Jumper or T-shirt day is Friday 15.12.17.
Quick Newsflash (updated 11.11.17)
The PTA funded our new transport play equipment for younger children and we now have in place two ball shoots for the older children. These were installed on Friday - the children love them! Thank you to everyone for supporting PTA events and thanks to our great PTA team.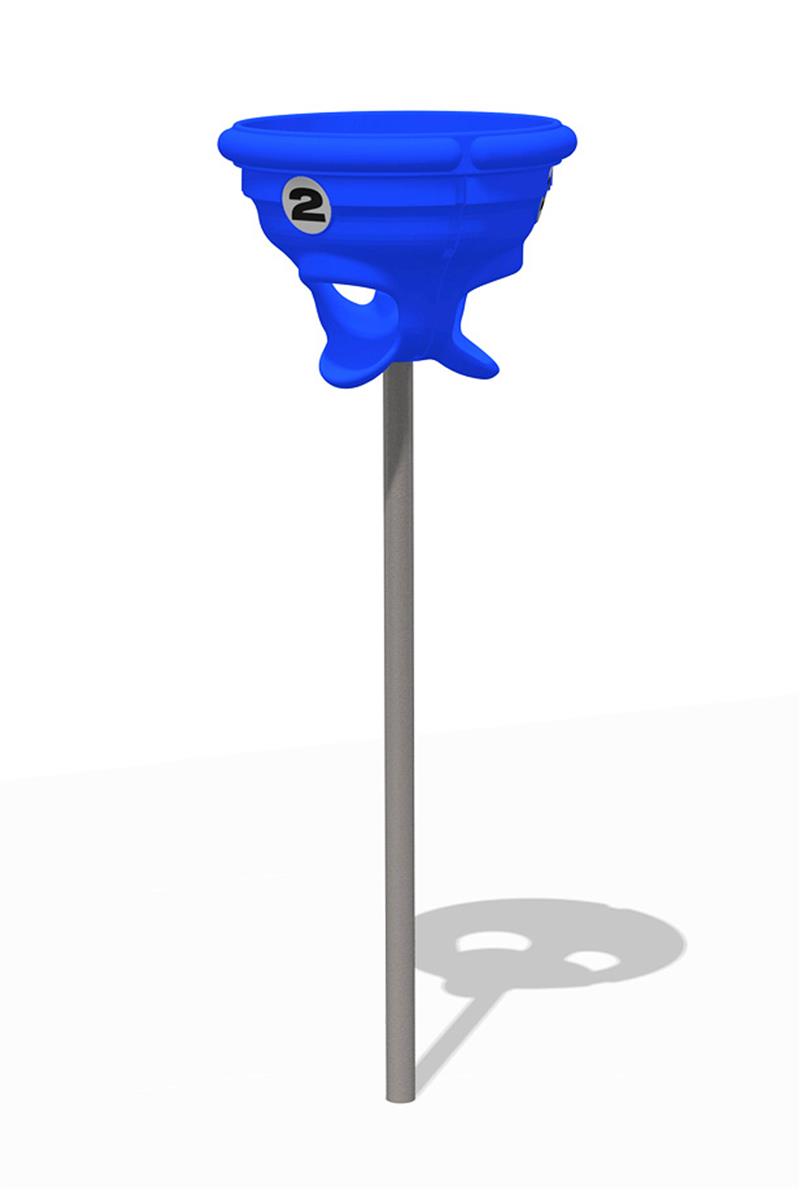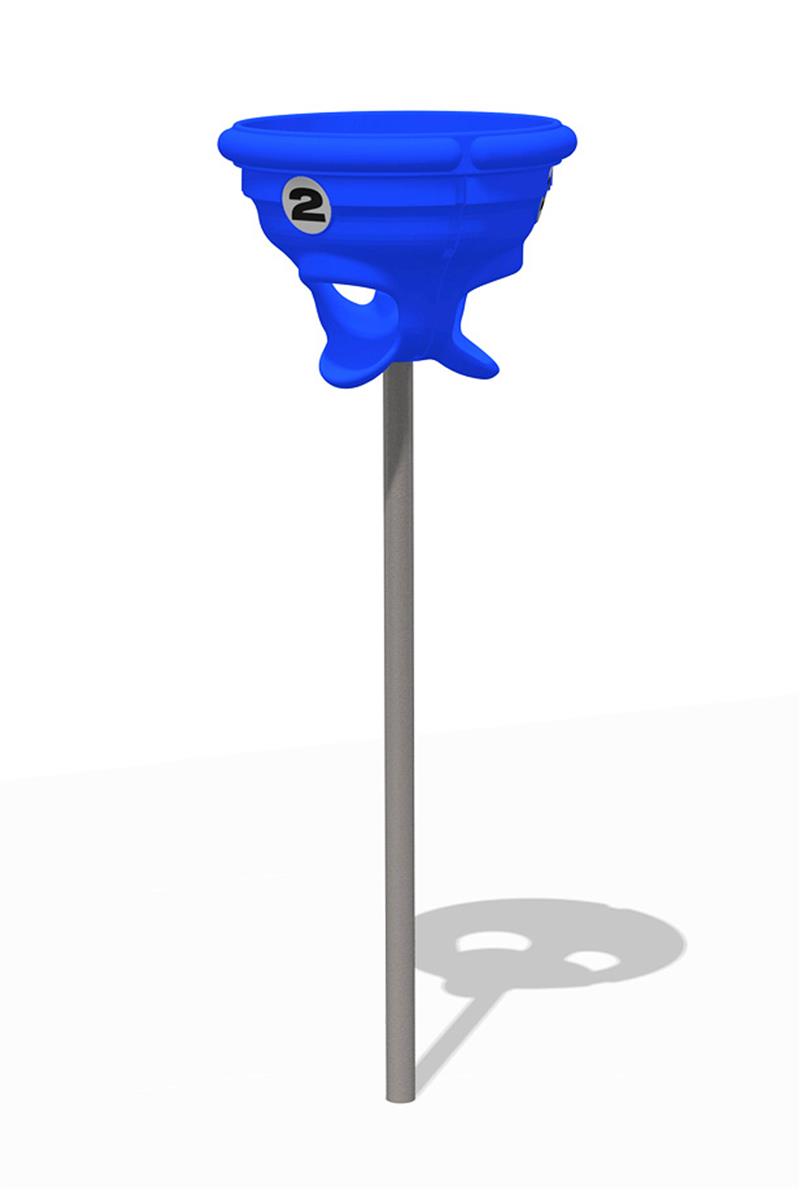 The ball shoots are in the main playground and the side playground.
Mrs R Carr and Mrs V Jackson will both soon commence maternity leave. Mrs N Howe, currently Acting Deputy Head, will cover Mrs R Carr's class alongside Mrs Blackburn and Mrs G Pickering will return to cover Mrs Jackson's class. Mrs Abidi will soon return as Deputy Head.
May we remind everyone that our school is a no smoking site; this includes no vaping.
Children in Need (updated 5.11.17)
To support Children in Need Day on Friday the 17th November we are asking families to send children in something yellow or something spotty. There is no need to buy anything special for this event. A simple tissue with spots on it, hanging from a pocket, spots on a face or a spotty ribbon in hair will be enough for your child to feel involved.

Thank you for your support.
Our Training Days for 2017-18 (updated 2.11.17)
Monday 4th September 2017
Monday 30th October 2017
Friday 9th February 2018
Friday 25th May 2018
Wednesday 25th July 2018
Open Day for Prospective Parents (updated 2.11.17)
Is your child due to start school in September 2018?
If so, this is the time of year when you will be looking at new schools. You are invited to come along to Drighlington Primary School on the 15th November 2017. You will be able to see the school in action and meet staff and children.
Visiting times are: 9.00-11.00am and 1.30-2.30pm
We hope to see you!
Guide Dog Success (updated 18.10.17)
Thank you to everyone who was involved in the fundraising event. It is great to support charities that do good work for the community. Thank you to our PTA for organizing the event. Our biggest thanks go to Titan and Rhona, the guide dogs who spent time in school with us last week. We raised £1063.74 for the charity.
Saving Trees and Saving Money (updated 18.10.17)
In our school we try to be as efficient as possible and make best use of our budget. One of the things we are working towards is spending less on paper and photocopying.
As often as possible, we update information using the mobile app and the news page on the website. More and more often we will send emails to those parents who have supplied an email address.
All of these strategies will save money and help us to cut down on the use of paper, thus saving trees too.
We ask that families keep their email addresses updated, that they check the website parent news page regularly, or load the school mobile app onto their phone for convenient access to updates.
Fashion Spectacles Safety Note (updated 17.10.17)
A few of our children have started to bring into school fashion spectacles that have plain glass or elements of magnification in the lenses. We are worried that wearing these may cause damage to eyesight and ask that parents and carers do not send fashion spectacles to school for use in lessons. If any parent or carer is worried about their child's sight they should seek advice from an optician.
If there is anything we need to do to support families, please ask us for help.
PTA Treasure Trail (updated 7.10.17)
Thank you so much to everyone who took part in the treasure trail at the weekend. The final amount raised will be announced soon but in the meantime the winning raffle tickets are:
9 - Drink card donated
by Adwalton Cricket Club
11 - Down The Rabbit Hole voucher
13 - Swedish back massage at Love Holistics and Beauty
15 - Walkers Little Pie Shop family pie
26 - Perfect Image £10 voucher
31 - Mini Me Time voucher
34 - The Snack Shop voucher
40 - Footgolf voucher donated by Adwalton Cricket Club
43 - Tequila donated
by Adwalton Cricket Club
49 - Prosecco donated by the Co-op
Please contact us through the PTA Facebook page -
www.facebook.com/drigprimarypta
or call in to the school office to claim your prize. Treasure Trail packs are still available to buy should for £3 if you would still like to take part. Please send your money in to school in a sealed envelope with your request and details of your child's class or again contact the PTA through Facebook.
Brain Food Day (updated 5.10.17)
This is just a quick reminder that it is Brain Food Day today. Healthy eating supports healthy brains and great learning.
Our fantastic lunch team will prepare additional healthy food options today. Anyone may have a hot lunch today.
For those who bring packed lunches, remember to add something that is especially healthy.
Our Training Days for 2017-18 (updated 2.10.17)
Monday 4th September 2017
Monday 30th October 2017
Friday 9th February 2018
Friday 25th May 2018
Wednesday 25th July 2018
Governor Vacancies (updated 23.9.17)
The closing date for nomination of interest in becoming a governor was the last day of the summer term. Governors are now considering all applications and will shortly announce new appointments.
Parent Pay (updated 23.9.17)
In the past, families have asked us to consider Parent Pay as a means of paying for school lunches. This is something we have been investigating for a while. After much research and planning, we are pleased to say we are now well on the way.
This week, our Administration Team had training and the software is being installed on our school systems. By the end of the term we expect it all to be in place. In the future we will also explore ways of paying for educational visits through Parent Pay so that the process of paying and collecting is much easier for everyone.
There is still much to do. In the meantime, we aim to get a link on the school website by the end of next week. All families who wish to use this facility will then be able to start to register, so that when it is up and running they are able to use it straight away.
We hope that this runs smoothly and is another step towards great partnership between home and school.
PTA Treasure Hunt (updated 23.9.17)
The PTA will be hosting a treasure hunt on Saturday 30th September 2017. It will start outside the Meeting Hall between 12pm and 3pm. Refreshments will be served until 5pm. There will be a raffle and a star prize. Entry will cost £3. We hope that everyone enjoys this special event.
PTA Bags for Charity (updated 22.9.17)
The PTA bags for charity event was a great success. Thank you to everyone who brought in their bags of unwanted items. Your support is always appreciated.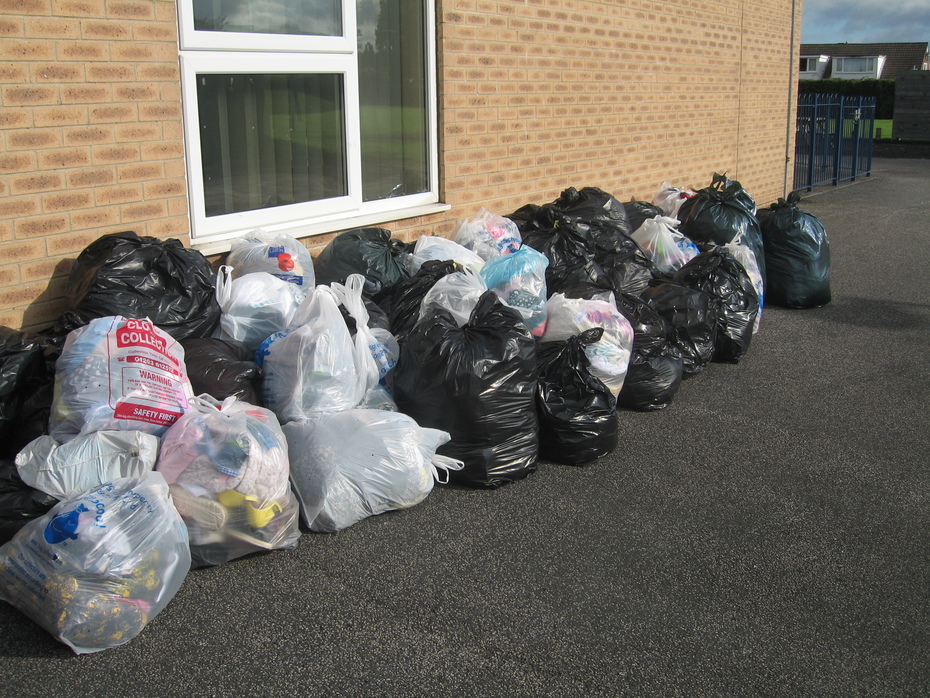 Clothes Collection (updated 11.9.17)
The PTA has asked us to remind parents and carers about the clothes collection tomorrow. Drop off at the small hall door no later than 9am. Thank you.
Also, the PTA AGM is next Wednesday 20th September 2017 at 5.30pm and refreshments will be provided.
Quick Reminder (updated 8.9.17)
What a great first week! The children have been amazing and all seem really happy in their new classes! Here is a quick reminder about upcoming dates:
Jeans for Genes day 22nd September 2017
PTA McMillan Bake Sale 29th September 2017 (3.15 pm - 4.00 pm)
PTA Halloween Disco 18th October 2017
Wear it Pink 20th October 2017
Half term 23rd-27th October 2017
Training Day 30th October 2017
PTA Room of Surprises 4th - 8th December 2017
Morley Town Hall Carol Concert 7th December 2017
Y2 SATs tests - whole of May 2018
Y6 SATs tests 14th-17th May 2018
Y1 phonics tests 11th-15th June 2018
Evidence of Learning Day 18th July 2018
Welcome Back (updated 5.9.17)
The children look amazing in their new school uniforms. They have settled in well this morning and all seem very happy and engaged in their learning.
Our Training Days for 2017-18 are:
Monday 4th September 2017
Monday 30th October 2017
Friday 9th February 2018
Friday 25th May 2018
Wednesday 25th July 2018
Planning Ahead (updated 27.7.17)
Here are important dates for some of our families. It is important that children are in school on these days:
SAT's test for Y2 will take place during the whole month of May 2018
SAT's test for Y6 will take place week commencing 14th May 2018
Y1 phonics tests will take place during the week commencing 11th June 2018
We ask that families do not book family holidays during these weeks.
In preparation for next year, Evidence of Learning Day will be on the 18th July 2018.
2016-17 Newsletters
2016-17 News
Evidence of Learning Day (updated 25.7.17)
The families of 361 children came to support our Evidence of Learning Day last week.
Thank you to everyone who came along, and to those who completed questionnaires about their child's learning. We will count the results over the summer and feedback to you in September.
In preparation for next year, Evidence of Learning Day will be on the 18th July 2018.
Happy Summer (updated 25.7.17)
We would like to take this opportunity to thank everyone for your support during the past year. Everyone should have received a booklet which explains what the school has done in response to the most recent Ofsted report and the achievements to date. We have worked very hard over the past 5 months to put into place plans to address the issues identified.
Over the summer our early years classrooms will be decorated. Also, we hope that new equipment in the playgrounds will be installed. In the rear playground there will be new items on the theme of transport: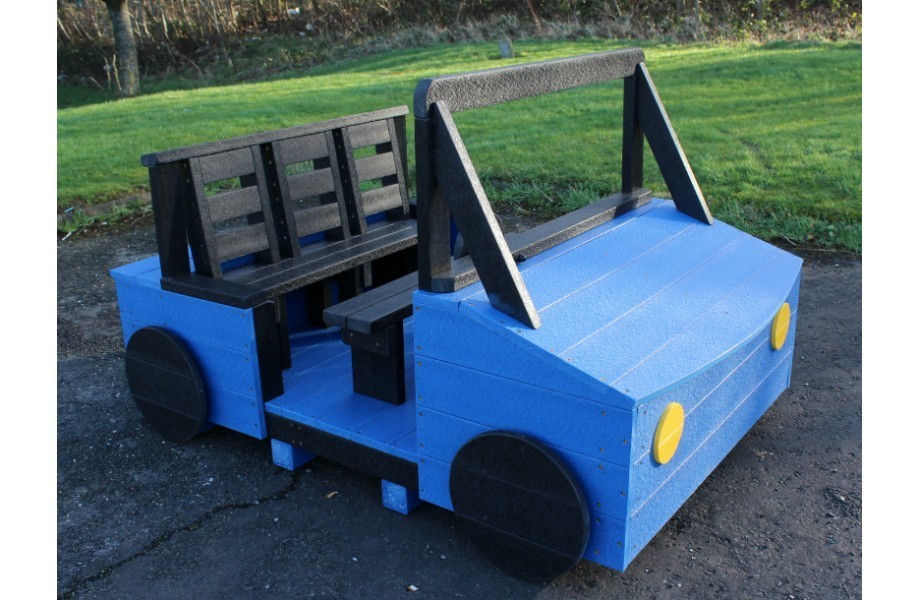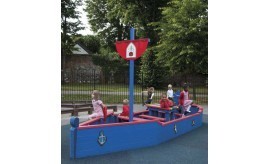 We hope that these promote language, sharing, turn-taking and imaginative play. They will be accessed by younger children from nursery to Y2. For Y3-6 there will be ball chutes in playgrounds. We must thank our amazing PTA for raising funds towards the cost of these playground items and all of you for supporting the PTA.
Our School Council Report (updated 15.7.17)
Dear Parent/Carer,
We started off the academic year by deciding the School Councillors [Y1 – Y6] for 2016/17. In our first few meetings we looked over the School Council agreement and action plan. Our targets were agreed as being:
Autumn – Setting up the new School Council, Growth mindset challenge and to agree the spring term target.
Spring – Class pet project.
Summer –Parish council community fun day opener.
Our never ending target – All children in our school to have a voice – that target NEVER changes.
After we had completed the new council project, we decided that the learning mountain would help us better to have a growth mindset. In School Council we had a vote for spring term target, which turned out unanimous, and happened to be the class pet project. We worked tirelessly to complete to class pet project by:
Speaking to a Leeds City Council health and safety leader.
Finding out about our school fish company.
Had our new fish tank installed on Friday the 30th of June 2017.
The Parish council gala was a great success. Our school performed the opening ceremony with Mr Hammond and Mr Perry's song 'Catching the rain!'
Our new school council chair and secretary, Ella Phillips [Chair] and Harley Mortimer [Secretary], have written some quotes.
"I was so excited when Mrs Jackson asked me to be chair of School Council, it was like a dream come true. I can't wait to hear everyone's ideas for next year and finding out who the class representatives will be. As the Chair of School Council I will include everybody's thought and opinions and I will let everyone have a chance to speak in meetings. I hope everyone has a great summer and I look forward to seeing you all in September." Ella Phillips [2017/18 Chair]
"I'm so happy that I'm the new secretary, I hope I do a good job." Harley Mortimer [2017/18 Secretary]
"Being Chair of School Council this year has been amazing and has given me all the confidence that I need for high school. It has been the best adventure and I hope Ella and Harley do a great job and enjoy it as much as I did. Good Luck!" Grace Branford [2016/17 Chair]
Yours Sincerely,
Grace Branford [2016/17 Chair of School Council]
Our Amazing Fish tank! (updated 11.7.17)
Here is the fish tank bought by the children from money raised through the School Council dress down day. Thank you to everyone who contributed.The fish are giving us lots of pleasure and entertainment!
Sports Days (updated 8.7.17)
The children really enjoyed the "Round Robin" of events at our Sports Days. They challenged themselves and all children tried something new. We chose this approach so that they would all be busy all of the time which is much better than waiting such a long time for your race to start.
Thank you to all who came along, enjoyed the events and supported their children.
Transition Day (updated 6.7.17)
What a fantastic atmosphere around school today.
Children had lots to say about their first day with new teachers - super, good, amazing, glorious, happy, fun, wow, awesome, great, excellent, incredible, brilliant, marvellous, fantastic, fabulous, spectacular, wonderful, powerful, beautiful, really cool, exciting, super work, super-duper and gorgeous.
One child said he was shocked in a good way! It is clear that children are ready to move into their new classes and they are very enthusiastic.
Sports Day Cancelled (updated 28.6.17)
We will revert to our alternative plan, Friday 7th July 2017 - KS2 sports day in the morning and KS1 in the afternoon.
We will still hold onto the plan for Early Years sports day on Wednesday 5th July 2017.
Parish Council Gala (updated 27.6.17)
On Saturday 1st July 2017 we will, as usual, open the gala with a performance by our children. This year we will sing "Catching the rain". This song was written by two of our staff, Mr Hammond and Mr Perry, to celebrate the work of Jo Cox. Jo was a local politician who was killed in Birstall last year because of her beliefs and her passion for equalities.
All children who would like to sing will need to be on the Moor by 11.30am on Saturday. We have our fingers crossed and hope the weather improves!
Vacancies (updated 22.6.17)
Do you love working with children? Can you spare an hour per day?
We may have the perfect job opportunity for you!
We are recruiting Lunch Time Assistants. Please contact the school office for further information.
School Council Pet Project (updated 22.6.17)
Our School Council worked laboriously to complete this target, which was their own idea. They met with a Health and Safety representative from Leeds City Council, they audited all children's views and they assessed the cost of keeping a range of pets in school. The biggest problem they overcame was risk assessing against allergies and phobias. This became too difficult for them to overcome. As a result they decided to have a large aquarium for all children to share. This has been installed, although we have to wait a few days before the fish can be put into the tank due to chemicals in tap water needing to be filtered. The children were determined to fund this themselves. We would like to thank everyone who supported them last week on our Dress Down day. The children raised £391.69 and this will pay for the upkeep of the aquarium for one year.
Jo Cox Event (updated 21.6.17)
Today all 17 Morley Schools worked in partnership to create an exceptional event at Morley Town Hall. Each school took up to 20 children and there were 400 children in total. Jo Cox's parents and her sister were there to watch the children perform song, dance and drama. There was a strong focus on equalities and British Values. The event ended with all children singing a special song to commemorate Jo. The event will be televised tonight on Made in Leeds and Calendar at 6pm.
Sports days (updated 11.6.17)
At this time of year everyone starts to ask about Sports days. We have planned the following dates:
Friday 30th June 2017: KS2 sports day in the morning and KS1 in the afternoon
Wednesday 5th July 2017: Early years sports day
Friday 7th July 2017: Alternative sports day in case Friday the 30th June has to be cancelled
Evidence of Learning Day (updated 11.6.17)
This will be held on Wednesday 19th July 2017. As usual, we hope that the weather is fine and we offer families the opportunity to look at their child's work and to celebrate achievements. By then all families will have received an annual report for their child.
Stranger Danger (updated 7.5.17)
We sometimes hear news that children are at risk locally due to strangers that act suspiciously. Our community is really focused on keeping children safe. Sometimes it is hard to explain stranger danger to children. We will focus on this in school next week. A good website for information on what to say to children about stranger danger is:
http://www.ncpc.org/topics/violent-crime-and-personal-safety/strangers
Teachers Required (updated 24.4.17)
We need inspirational and exceptional teachers for EYFS/KS1 and KS2 to support us in raising standards across the school.
Start Date:

1 September 2017

Salary:

MPS/UPS

Contract:

Full Time and Permanent

Job Expires:

8 May 2017 @ 12PM

NQTs Considered:

Yes
We are seeking to appoint brilliant practitioners who:
• have drive, ambition and enthusiasm;
• can work closely with colleagues and families in order to secure the best outcomes for our pupils;
• can demonstrate the ability or potential to lead improvements in a subject, aspect or phase;
• have high expectations for achievement and behaviour;
• have an excellent understanding of teaching, learning and assessment;
• possess effective interpersonal skills;
• have high professional standards and demonstrates the personal qualities necessary to fulfil the role;
• demonstrate creative thinking and a passion for education.

This position is open to NQTs as well as experienced teachers.

Candidates must indicate their preferred teaching phase. Interested candidates are also welcome to visit the school on Wednesday 3rd May at 2.15pm.
A message from DRIGHLINGTON DEMENTIA FRENDZ COMMUNITY CAFÉ FORUM (updated 18.4.17)
Invite you to the initial meeting of the DDFz Café Forum meet-up on:
Wednesday 3rd May &Thursday 4th May
The meet-up will be held at:
Wednesday 2:00 - 4:00pm & Thursday 6:00 - 8:00pm
The meet-up will be at:
ADWALTON HOUSE (WHGP)
King Street, Drighlington
The programme is to be confirmed: but will include discussions on:
A) What is dementia? B) The treatment and handling of dementia in the Community. C) What is a dementia café? And what is the difference between this and a luncheon/breakfast club or a pensioner/aged persons club?
Items for discussion will include the following:
What is a dementia friendly community?
Does Drighlington need a dementia café/group?
Where should it be?
Who will run it and who should be on the Steering group?
How will it be funded?
Who is the Forum Meet-up for:
People living with Dementia, Their primary partners, Community Organisations and charities, Drighlington businesses (of any size) Local G.P. Practices, Local Churches and anyone interested in dementia.
Register your interest to David: tel 0113 285 2017
e-mail: d.youngdrig@yahoo.co.uk
Supported by: WHGP;: Carers Leeds
Evidence of Learning Day (updated 18.4.17)
This will be held on Wednesday 19th July 2017. As usual, we hope that the weather is fine and we offer families the opportunity to look at their child's work and to celebrate achievements. By then all families will have received an annual report for their child
Happy Summer Term! (updated 18.4.17)
We hope that everyone had a really good Easter break.
Our small pedestrian gate beside the main entrance is now electronic, meaning the site is much more secure. All pedestrian gates will still be locked between 9am and 3pm. The only entrance into school during these hours will be at the main entrance on Moorland Road. To get into school when these are locked press the intercom and ask for the gate to be opened.
We ask that everyone closes the gate behind them to make sure it is locked between 9am and 3pm.
Here is some Pobble news for everyone - Pobble is the website where our children showcase their amazing writing. We have been told that Pobble are really thrilled with the efforts made by our school. Use the following link to see what Pobble say:
Click here and then scroll down to section five for Pobble news
Easter News (updated 1.4.17)
Thank you everyone for the special support you have given this term, in so many ways.
Last Friday we held our multi-activity Red Nose Day. It was great fun. We raised a massive £812.93. Charity events like this remind us all how lucky we are to have family around us and a roof over our heads. Thank you to all who donated to this special cause.
Last Saturday afternoon our choir sang at Morley Town Hall - it was pure joy! Their voices were amazing and the enthusiasm they showed throughout their performance was a credit to them and the staff who have taught them in such a heartfelt way.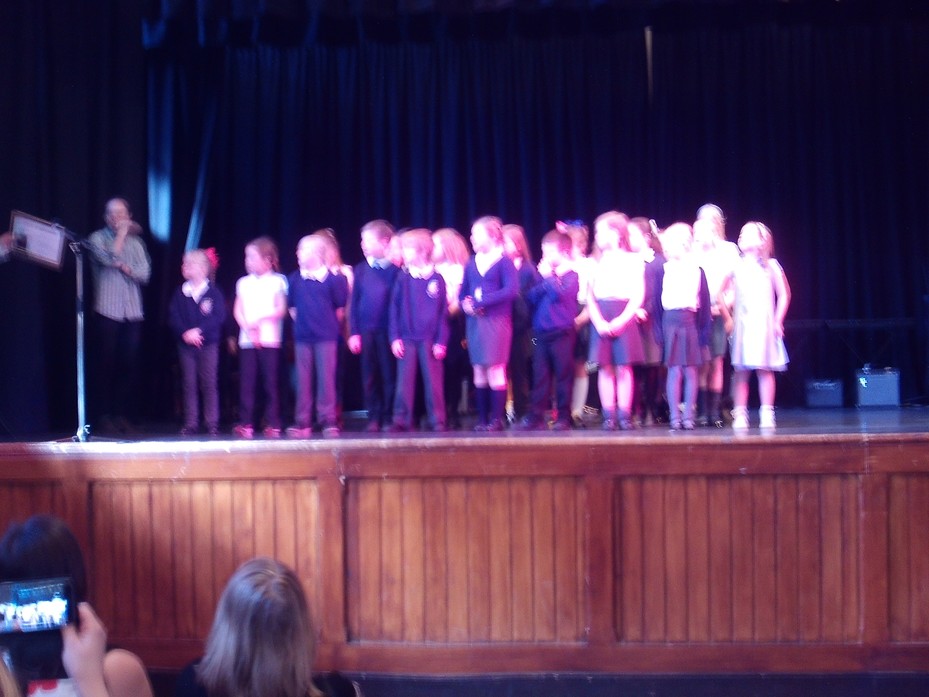 This week our Leeds Children's Mayor, Grace Branford in year six, led her Kinds Minds Mission. She encouraged children to write kind messages to others in school. There were some very considerate messages that brought a tear to your eye. Grace also asked families in our school (and across all Leeds schools) to send old toys for a collection for asylum seekers. We were overwhelmed by the response in our school ...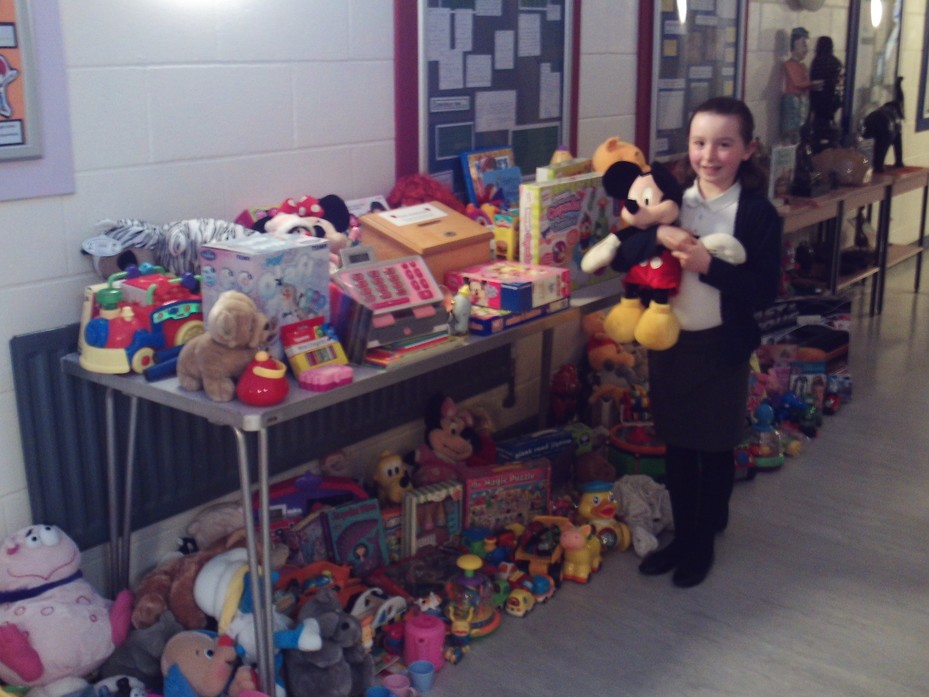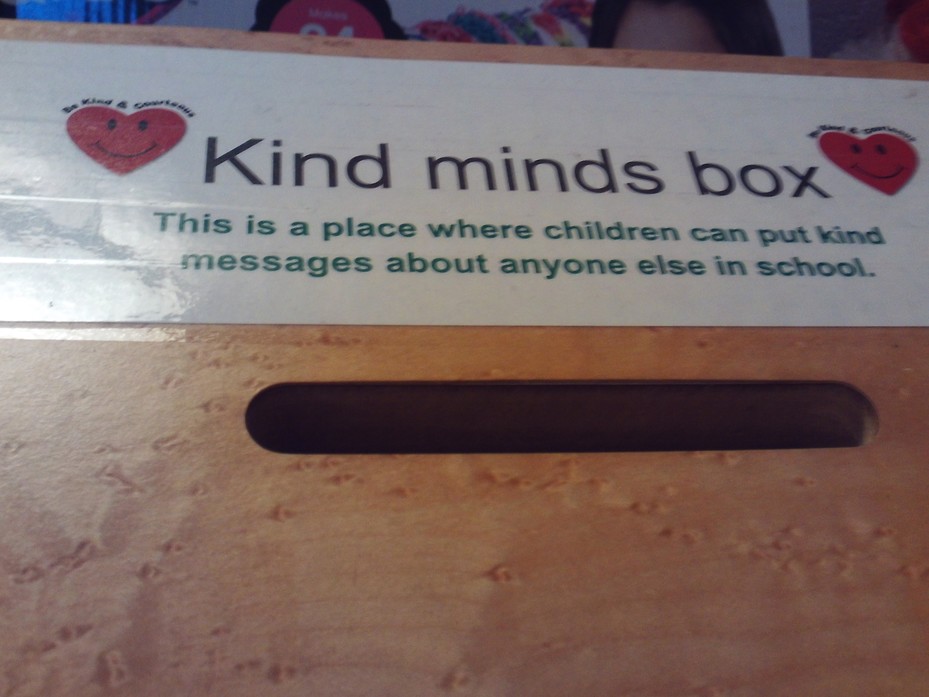 Our industrious PTA organized an Easter Fair and this was another success. Children enjoyed a number of activities. There was great enthusiasm and many came along to help. As well as the cakes donated by families, our Cookery Club donated dozens of decorated buns. Scrumptious!
We hope that everyone has a Happy Easter and that the sun shines for all of us over the break.
Dates for your diary:
School closed until Tuesday 18th April 2017
18th April 2017, Police e-safety talk for Y4 children
27th April 2017, PTA disco (optional - wear the colours of your class country flag)
1 May 2017, school closed for May Day Bank Holiday
8 - 12 May 2017, Y6 SATs test week
15 - 19 May 2017, Y2 SATs test week
19 July 2017, Evidence of Learning Day
Teacher Training Day 2017-2018 (updated 30.03.17)
Our teacher training days for next year have been agreed. They are as follows:
Monday 4th September 2017

Monday 30th October 2017

Friday 9th February 2018

Friday 25th May 2018

Wednesday 25th July 2018
Happy Mothers Day (updated 25.3.17)
Sometimes the simplest gifts are the best. The children have prepared a unique gift to all special ladies associated with our school.
Ladies, go to our website green children's section, Creative Corner page, to find your gift.
Amazing PTA (updated 25.3.17)
Thank you to our amazing PTA who worked so hard to ensure that all children had the opportunity to buy a gift to give to a special lady on Mothers Day this coming Sunday. This will help to make lots of ladies start their day with a smile!
Children across the school really got to grips with Red Nose Day! (updated 23.3.17)
There were many fundraising initiatives including a huge bun sale, guess the number of sweets in the jar, apple bobbing, beat the goalkeeper and a talent show. Children were enthusiastic about guessing the name of the baby (staff photographs) and this created lots of discussion.
Today brought the school together in a fun-filled way. We have also reminded children about the reason for this event, and asked them to remember that others are not always as lucky as they are.
The day was made even better by the glorious sunshine!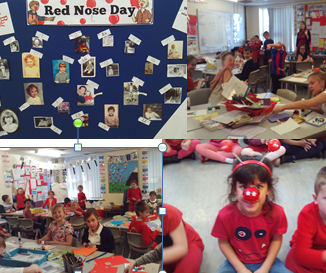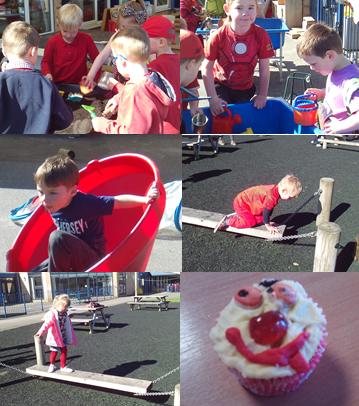 Kind Minds Mission Project (updated 24.3.17)
Our very own Leeds Children's Mayor, Grace Branford in year six, would like to invite everyone to take part in a Kind Minds Mission Project next week.
We know that everyone has spare toys lying around the house. Grace's idea is that we collect these and send them to asylum seeker children who do not have toys. We will be collecting toys on Monday, Tuesday and Wednesday of next week. Please take your toys to the classroom teachers.
Throughout the week in school Grace will lead another project – a kind minds box. This will be a place where children can put kind messages about anyone else in school. Grace will explain this in our Monday morning assembly.
Many schools across Leeds are getting involved in Grace's project. Please help us to make our project successful by send an old toy for our collection. Thank you.
Evidence of Learning Day (updated 17.3.17)
This will be held on Wednesday 19th July 2017. As usual, we hope that the weather is fine and we offer families the opportunity to look at their child's work and to celebrate achievements. By then all families will have received an annual report for their child
Pets in School! (updated 16.3.17)
Earlier this year our School Council chose their own Spring 2017 project - to have pets in school!
The children have been working with Leeds City Council Health and Safety Team to explore how we can do this. They are now following guidelines. The first thing they need to do is find out whether children have allergies or phobias. They have written their own letter. Please ask a teacher if you have not been given a School Council letter by Monday 20th March 2017.
Once they know which pets are most suitable they will start to do risk assessments, to organise pet handling training and lots more. The children are so excited about this project and it is a pleasure to hear them talking so enthusiastically.
Soon we will have pets in school!
Great Reading! (updated 14.3.17)
Wow! A massive thank you to everyone who supported our Book Fair.
We sold £1015.46 worth of books.
This means that we now have a voucher to spend £549.27 on books for school. Our English Leader, Mrs Pickering, and her team, will decide how to spend this money so that all children benefit.
Also, during Parents Evenings we held a ballot box vote, asking if families needed help to support their children with reading. There were 197 responses. The box that asked if people needed help had 23 tokens in it. Now that we know some people need help we will work out how to offer this.
Some of our children are eagerly involved in our Readathon. They are trying to read as many books as possible before Easter. Families can do this with or without sponsors - the main aim is that we all encourage children to read for FUN.
Happy reading everyone!
Keeping Everyone Informed (updated 11.3.17)
Thank you to all who came to our Parent Evenings. The vast majority were really positive, thank you.
Some parents and carers have said on Ofsted Parent View that they do not get enough information about children's learning. We used to be able to give out levels such as 2c, 2b, 2a. These no longer exist.
During Parent Evenings teachers handed out leaflets about what children in each year group need to have learnt by the end of the year. We call these end of year expectations. Those who did not receive a leaflet should ask their child's teacher for a copy.
The government expect us to keep teaching towards the end of year expectations but we cannot assess the final results until the end of the year when all parts have been taught. Teachers will always be happy to share children's work and talk to parents and carers about how well each child is working towards the year end expectations, but they cannot give levels at this time of the year.
Some parents and carers have asked what will happen now that we have had our Ofsted inspection.
Much of what was in the report was already being addressed in our school improvement plan. However, we expect a monitoring visit within six weeks of the inspection date. We understand that a single inspector will spend one day in school and write a brief report about our progress towards targets. The main Ofsted report will not change. About one year from now we will have a full two-day inspection and that is when a completely new report will be written.
Keeping everyone informed is really important to us. Those who use the new mobile app hopefully find it useful. Those who still have the old "School Updates" should now delete it as it just repeats what is on the new app. We send emails and everyone should keep us updated if email addresses change. Of course the website is the best way of keeping updated.
If anyone has further questions or ideas about how we can keep everyone informed please let us know.
Dates for your dairy:
24.3.17 Red Nose Day - wear something red
27.3.17 Y1 Sharing Toys with Parents and Carers Afternoon
30.3.17 PTA Easter Fair 3.15-4.15pm
19.7.17 Evidence of Learning Day
7.12.17 Morley Town Hall Carol Concert Evening
Eventful Week (updated 3.3.17)
On Monday a group of parents met at school to hear the views of local Police about how to keep children safe when using mobile phones and the internet. This was really helpful and very interesting. There is a lot that parents can do to ensure their children use devices safely. For further information go to the Safeguarding section on the Our School page of our school website.
On Wednesday we held our World Book Day - we changed the day so that all nursery children could share it with us. Many children and staff dressed as their favourite characters. There was a great deal of reading activity in school, including an unusual book sale - some children brought their old books into school and sold them for a profit. This generated lots of discussion about books and home reading.
On Wednesday we shared our Ofsted report. Governors are working closely with the school to further develop our actions plans to address gaps identified in the report.
Today we held our Superhero assembly. For the first time we gave out Superhero wristbands. Children may wear these in school to celebrate and share their achievements with others. Our Superhero characters are linked to our five learning targets and children are enthusiastic about them.
We are sorry about the inconvenience of locking gates during the school day but it is important that we do all that we can to keep children safe. Within the next few weeks the small gate at the main entrance will be automated which will make life a little easier and will mean we can stop using the main car park gate to let people on site.
Dates for your diary:
6.3.17 Parents Evening
8.3.17 Parents Evening
24.3.17 Red Nose Day - wear something red
30.3.17 PTA Easter Fair 3.15-4.15pm
19.7.17 Evidence of Learning Day
7.12.17 Morley Town Hall Carol Concert
Book Fair (updated 20.2.17)
This week we will host our annual Book Fair. Families can come into the small hall from 3.15-4.15pm to buy books on Wednesday, Thursday and Friday.
Gates Locked (updated 19.2.17)
We always do all that we can to respond to queries and concerns that are brought to our attention.
Just before half term a parent expressed concerns about site security. We noted that people who come into and leave school by foot do not always close the pedestrian gates. We have therefore decided that, from now onward, the three pedestrian access gates will be locked all day from 9am until 3pm. This will add to our great safeguarding measures and mean that children cannot leave the premises through open gates.
The only way to access school between these hours will be via the main entrance; everyone will need to press the buzzer on the main gate. Staff in the office will then open the electric car park gate. They will watch in vigil until that gate closes each time so that a child cannot escape whilst it is open.
Asking people to come in through the car park gate is of course temporary and it is not ideal.
We will soon have an electronic buzzer at the small main entrance gate beside the car park gate. This will mean that staff can open the small gate for access which will be much better.
Keeping children safe remains a high priority for us and we ask that families always tell us if they are worried about something.
Safe Parking (updated 3.2.17)
May we respectfully remind everyone to take care when parking outside school or dropping off children. We understand that some families have started to drop off children using the Site Manager's drive as an access point. This is not safe practice as children cross the drive on their route to to enter the school gates. Also, we are told that some families park or stop on yellow zig-zag lines.
This is against the law.
We have asked the Police to monitor this and know they will issue fines. For the safety of all our families, please take care.
Parent Internet Safety Meeting (updated 30.1.17)
Safeguarding is at the front of our minds all of the time. We tell children that being safe and happy is the most important work of the school.
Last week there was a press release about primary age children involved in an inappropriate group talk on social media. Their discussion was not secure and safe. In this world of internet access to so many aspects of life, children are becoming more vulnerable. We need, as adults, to do all that we can to keep them safe. To do this well we need to know as much as possible about the dangers about internet browsing and social media.
We work closely with the local Police and they have offered to lead a Parent Internet Safety Meeting on Monday 27th February at 6pm. The session will last one hour and is for adults only.
Year 6 and Year 2 SAT's Test Dates (updated 23.1.17)
It is vital that Year 6 and Year 2 children are in school for their SAT's tests. These are tests set by the Government. Here are the dates:
Children in Year 6 will take their SAT's tests 8th- 11th May 2017.
Children in Year 2 will take their SAT

's

tests 15th- 19th May 2017.
Poll News (updated 22.1.17)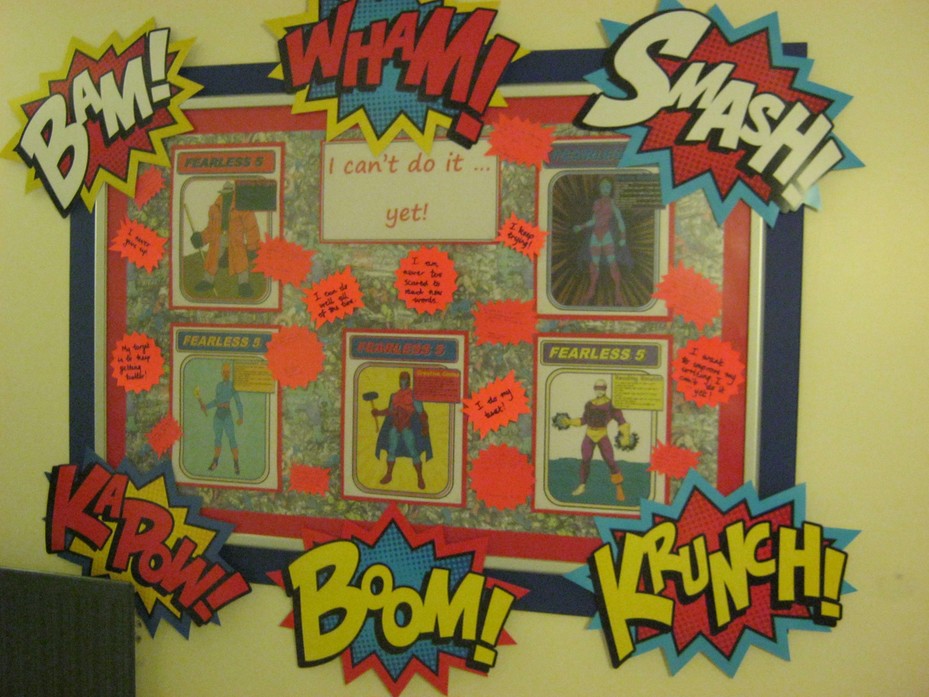 We still find that children are reluctant to have a go at something new. Also, they are sometimes happy to accept less than they are capable of - they do not always aim to do their best. This can stop them from making good progress. We all need to work together to change children's growth mindset, so that they are determined to have a go, do their best and work hard all of the time. Our superheroes are a key part of this process.
Thank you to those who responded to our website poll on growth mindset superheroes. There were 69 responses:
- 86% said our superheroes encourage their child to be more persistent and achieve better things
- 14% said our superheroes made no difference to their child's approach to learning
We will respond to this by continuing with superheroes because the majority vote says the approach works and we can see in school that many children strive to be like the superheroes. Also, as some of those who responded to our poll said superheroes make no difference, we will add more rewards to the strategy, focusing on children in Y1-Y6. We have ordered superhero stickers to be given out in Friday celebration assemblies. We will soon introduce new superhero wristbands as rewards. Hopefully this will encourage children to be determined to be successful as learners.
Fire Service Warning (updated 20.1.17)
Please see below the message we have received from West Yorkshire Fire and Rescue Service regarding head lice treatments.
"We would like to remind parents and carers to always read and follow the instructions carefully when using chemical insecticide products, typically sold in chemists, to treat head lice. This is because these treatments contain flammable elements. You should not therefore use hair dryers, or any other ignition source such as matches, lighters and candles near anyone during the treatment process whilst the product is being used. This advisory note follows a recent incident in West Yorkshire in which a child's hair was accidentally set alight during treatment resulting in the child sustaining serious injuries."
Mobile App (updated 20.1.17)
Thank you to all who have said that the new mobile app is brilliant. We developed it so that busy families could have a quick way of finding out main events and news. We know a few have said it is not very good. We wonder if that is because they misunderstand how we intend it to work. It is NOT a replacement for the website. It is simply a quick way to get to some of the main points on our website.
To get more detailed information you will always need to go to the full website. To do this easily;
go to the app
go to the three lines at the top left of the page
go to Links
click on the link to the website
We now have a really wide range of ways of sending messages to everyone so that communication is good. As well as the app we use the News page on the yellow section of our website, the Blogs pages, paper quickie notes and newsletters, texts and emails.
If there is more we can do to improve, please let us know.
Evidence of Learning Day (updated 16.1.7.17)
This will be held on Wednesday 19th July 2017. As usual, we hope that the weather is fine and we offer families the opportunity to look at their child's work and to celebrate achievements. By then all families will have received an annual report for their child
Pobble! (updated 15.1.17)
Children in Y6 had a brilliant day on Thursday when a teacher from Pobble visited their classrooms. She helped them to understand the value of Pobble and to produce some of the first pieces of work that we will showcase on the Pobble website.
What is Pobble?
Pobble is an online showcase for children's writing. It is used by schools across the world, in 192 countries. Teachers can copy and download samples of children's writing to celebrate learning achievements.
The school has paid for the subscription because we feel this will really benefit children as it will encourage them to try harder and achieve better things. Improving standards in writing is a key part of our school improvement plan and we hope that Pobble will make a difference. The concept of having a go and doing your best works really well with our growth mindset approach. Growth mindset is about being confident, being aspirational and always being determined, no matter how hard things are.
Teachers will aim to add five pieces of writing per week. Of course each child will be aware that their writing has been put onto the website. The website showcases work from Reception to Y6.
Anyone can look at children's writing from any of the schools involved. Just go to Pobble.com and join for free.
We hope that families will visit this website regularly, share the viewing experiences with their children and find inspiration for future writing.
Explore and enjoy!
Deadline For Applications For September 2017 Reception Class (updated 14.1.17)
Do you know of anyone who has a child who will start school in September? Please let them know that tomorrow is the deadline for applying for a place in our school. Parents should go to leeds.gov.uk to apply.
Anti-Bullying Ambassador Team (updated 13.1.17)
Yesterday Miss Ainley took a group of six children from year 5 to Fulneck School. They spent the day training to be Anti-Bullying Ambassadors, working with people from The Diana Award and children from other schools. They learnt all about bullying including different forms of bullying and the impact bullying has on the victims. They learnt about and shared ideas around the many positive things we can do in school to prevent bullying, how we can recognize bullying and ways in which it can be dealt with if it does happen.
The children had a fantastic day and are very much looking forward to sharing their ideas with the rest of the school and putting some of them into practice.
Of the six children, Megan Williams was chosen to be our Anti-Bullying Ambassador Team Leader. The other children in the team are Eden Leather, Evie Quinn, Alfie Armitage, Oliver Hansgate and Shannon Dibb.
Miss Ainley will continue to work with the group as they prepare to lead school assemblies and help our children to develop a bully-free school.
Bronze, Silver and Gold (updated 8.1.17)
It was a pleasure to see all of the children for the first time in the New Year of 2017. School has been a happy place this week. Children love the routine of school, they love seeing their friends and they thrive on the challenge they face in lessons. Our role is to prepare children for adult life, to ensure they become good citizens and are able to face new situations with confidence. This year in school we are focusing on encouraging children to think differently in lessons, to be more adventurous and to have a go when they feel insecure.
In English and Maths lessons we are exploring opportunities where children can make their own decisions about the level of challenge. We have started to offer bronze, silver and gold learning options which become progressively more complex as children move towards gold. This encourages them to select a level they feel comfortable with, and offers them the chance to assess their own learning. It is all part of our growth mindset plan and is linked to the new superheroes.
Our growth mindset website poll is now open (on the yellow Parents page) and we are looking forward to hearing family views on the effect of our new superheroes.
We will continue to develop these approaches throughout the year and we will keep you updated.
Drighlington Co-op (updated 5.1.17)
Just before the Christmas break a small group of children were invited by the local Co-op's new manager to attend the opening of the recently refurbished premises .
Grace Branford, our own Children's Mayor of Leeds 2016 - 2017, enjoyed "cutting" the Ribbon to declare the shop OPEN!
Newsletter (updated 5.1.17)
Please look on our school website "yellow parents page" for the latest newsletter.
Growth Mindset Poll (updated 3.1.17)
Just before Christmas we gave all families a copy of our growth mindset superheroes brochure. We would like your views on the success of the superheroes. We aim to promote better attitudes to learning through our superheroes. Please go to the poll on the "yellow parents page" on our website and let us know what you think.
Your Poll Views About Early Years Nativity Performances (updated 3.1.17)
We held a website poll from the 16th December 2016 until the 3rd January 2017. We asked views on whether people enjoyed the Early Years performances. The results were overwhelmingly positive.
131 people said yes (90.97%)
13 people said performances could have been better (9.03%)
We are very happy that so many people had positive experiences and will go with the majority vote. Our staff are already thinking of ways in which next year's performance can be improved.
Your Poll Views About Christmas Performances (updated 3.1.17)
We held a website poll from the 16th December 2016 until the 3rd January 2017. We asked views on whether we should have our next Christmas Carol Concert at Morley Town Hall. the results were overwhelmingly positive.
133 people said yes (94.33%)
8 people said no (5.07%)
Of course we will go with the majority vote and plan next year's event at Morley Town Hall.
Attendance Certificates (updated 3.1.17)
In assembly this morning we announced that this week we will be giving attendance certificates to those children who have had little absence from school:
- 139 children had 100% attendance last term
- 11 children had 99% attendance last term
- 115 children had 97-98% attendance last term
These are great achievements. Thank you to all families for trying to get children to school every day and on time. Every lesson counts. We should remind everyone that lateness can cause an absence mark if your child arrives after registers close. The government expect at least 97% attendance for each child which gives them the best opportunities to do well at school. We need to aim for higher attendance for those children who have less than 97% attendance in school
Have you downloaded our new mobile app? (updated 3.1.17)
Just visit your app store, type in the name of the school and you will see our logo.
The app gives instant access to a few key items from our website. It can also get you straight through to the full website if you click on the list and then on links.
Happy browsing!
Happy New Year (updated 3.1.17)
We would like to wish all families a Happy New Year. This coming term will see further development of Growth Mindset, more work on improving our website and mobile app and the introduction of Pobble - an online gallery to showcase children's writing across the whole school.
Most children completed Growth Mindset Learning Log homework during the Christmas break. Look at the bottom of our Growth Mindset page on the red "Our School" section of the website for samples of great work!
Your Vote Counts (updated 22.12.16)
Tell us what you think about our Christmas concerts by going to the parents page on our website and making your vote.
Getting Ready for Christmas (updated 21.12.16)
What a busy few weeks we have had at Drighlington Primary School. The main focus, as you would expect at Christmas time, was about special experiences for the children. This time of year is amazing!
We started by setting up Christmas trees inside and outside school. Reception children went outside, sang Christmas songs and counted backwards from ten to zero and the tree in the car park suddenly lit up!
Many people have commented on how good the outside tree looks throughout the evening and we are glad that we can share it with the community.
We had our Christmas dinner day (thanks to our superb Kitchen Team). We had Christmas parties. We had our Early Years Nativity events in school and our KS1/2 Carol Concert at Morley Town Hall, attended by the Mayor and Mayoress of Morley. Our PTA held their Christmas Fair and Breakfast with Santa. Our School Choir sang at Drigmass and at Owlett Hall (for the local elderly).
All in all an eventful, exciting, enjoyable and exhausting few weeks.
PTA Christmas Fair - A Great Success! (updated 3.12.16)
What a great event! There were lots of families there this morning. The atmosphere was warm, friendly and very family orientated. Our PTA and all who helped to make this event so special are an asset to our school. Santa was busy today - he and his elf saw many excited children. The school choir sang a melody of Christmas carols. There were many stalls to choose from, including games, activities and Christmas gift stalls. The chocolate tombola stall was a favourite for many - thank you to everyone who donated chocolate yesterday. Many took time to stop for refreshments too. Another great success for our school!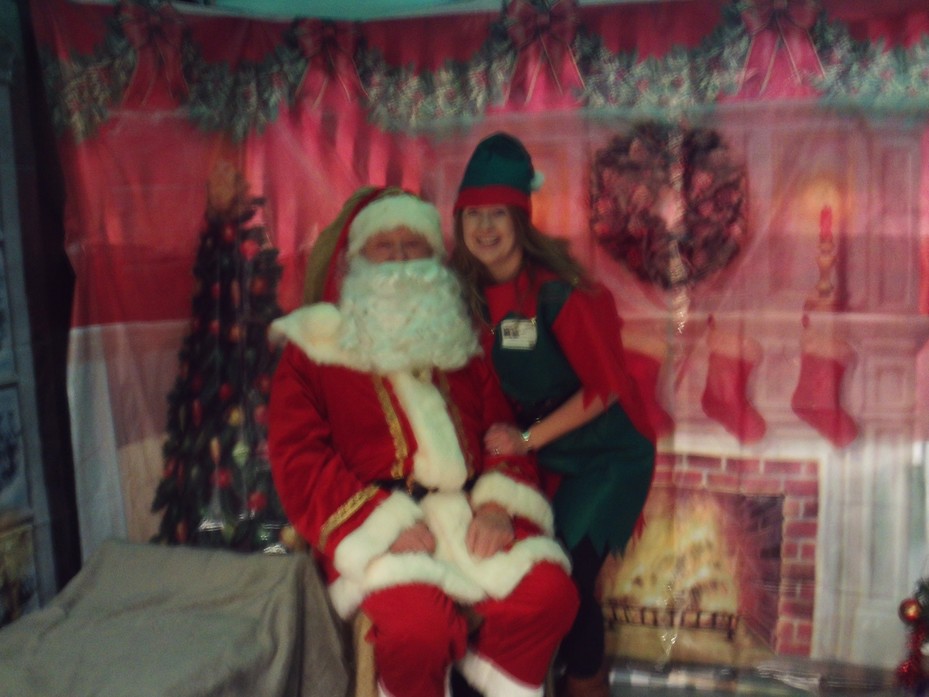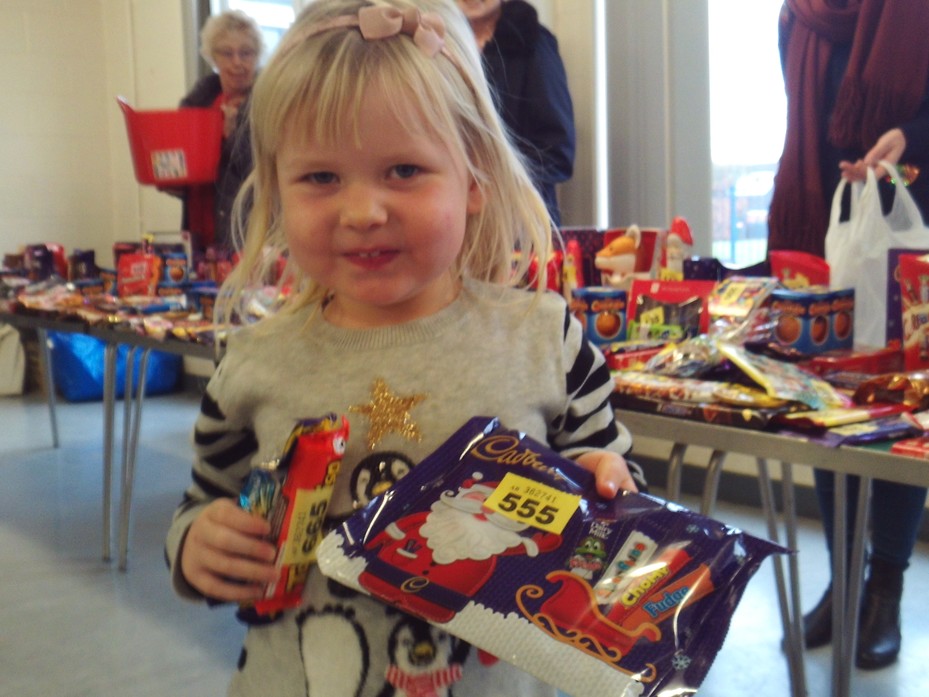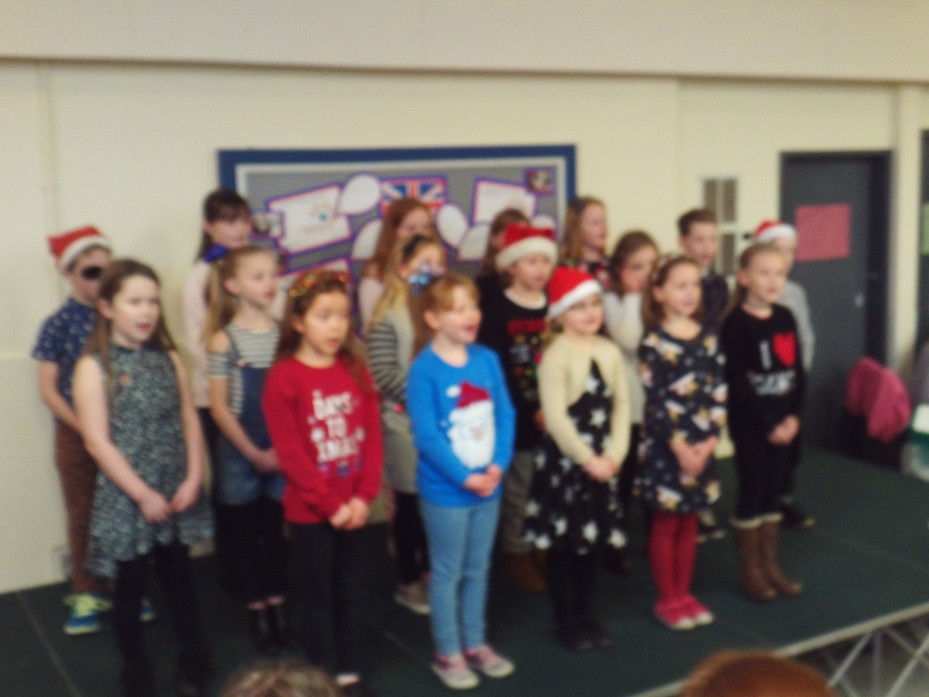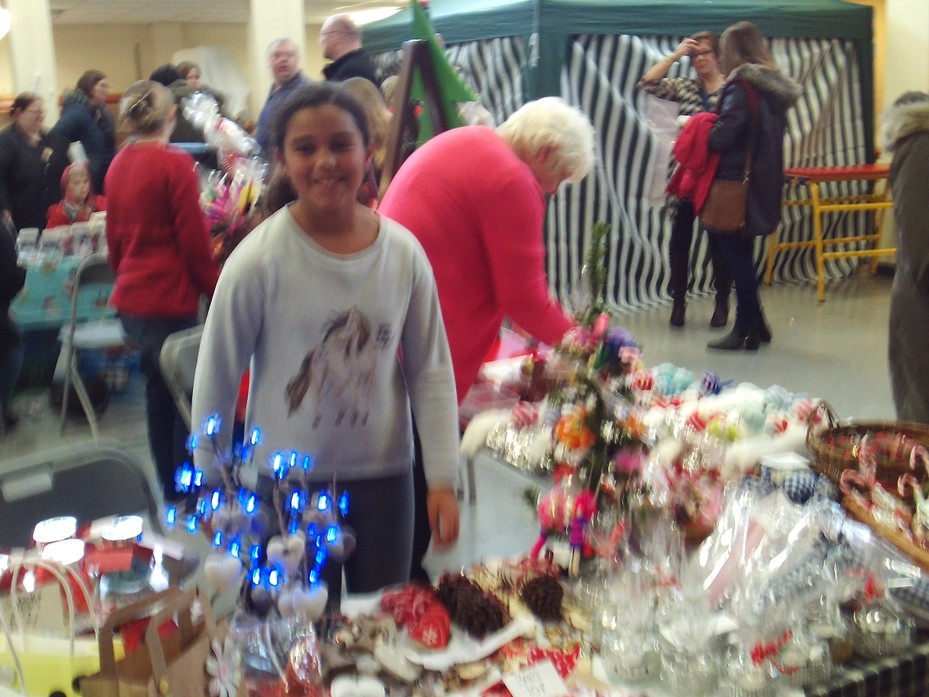 PTA Christmas Fair Reminder (updated 1.12.16)
Our fantastic PTA will hold their Christmas Fair on Saturday 3rd December from 10am until 12 midday.
Our school choir need to meet via the main entrance at 9.45am, They will practise their songs and then perform at 10.15am in the main hall.
Our children will not do their Enterprise Project this time (where they make and sell Christmas products for profit). They will do this at Easter time next year.
We look forward to seeing everyone on Saturday.
Governor Development Day (updated 1.12.16)
Many of our Governors spent the day in school. They explored lessons, talked to children in classrooms and had lunch with children. They spent time with the School Council and engaged in discussions about the work of the School Council.
Governors also had time to focus on data about children's learning levels including SAT's results. They discussed how well the school is doing, including the different types of support in place to help children to do well and reach their potential, and what the school is focusing on further improvement.
Our Governors are really committed to ensuring we keep moving forward. They constantly ask questions, meaning they understand our school and are in a good position to make decisions that affect the future of the school.
We are lucky to be supported by great Governors.
Growth mindset mountain (updated 24.11.16)
A few weeks ago our School Council led a vote to choose between a growth mindset pit, or a growth mindset mountain.
A pit represents falling into what feels like a deep whole when stuck with learning and encourages children to climb out. A mountain measures the success as children progress through stages of learning.
This week we will introduce into classrooms the new growth mindset mountain chosen by the children through their democratic vote. I hope it gives guidance and encouragement to those who are insecure and anxious about learning new things. Click below to see our growth mindset mountain.
What to wear for the Carol Concet (updated 22.11.16)
We have arranged for Y1-6 to perform their Christmas Carol Concert at Morley Town Hall on the evening of the 15th December.
Doors will open at 5.30pm and refreshments will be served by our PTA. The concert will start at 6.30pm, and it is vital that all children who are singing are there by 6.00pm. A few of our KS1 children will wear nativity costumes and school will organise this with the chosen children's families.
Y1-2 children may wear school uniform or dress as an angel, shepherd, star, king, or sheep.
Y3-6 children may wear school uniform or Christmas theme items - Christmas jumpers, tinsel or hat.
These optional costumes should be simple and need not be shop bought. Shepherds can simply wear a tea-towel on their heads and a robe made from a pillow case. We certainly do not expect families to buy expensive items for this event.
We look forward to seeing Y1-6 children and their families at this special event. Details about when tickets are available will be published soon – two tickets per family, with a reserve list for those who would like more tickets if they become available.
Grace on TV (updated 14.11.16)
Grace Branford, our very own Leeds Children's Mayor, will be on Made in Leeds TV news between 6.00-6.30pm and again between 9.00-9.30pm tonight.
Wear Something Spotty (updated 12.11.16)
A quick reminder - don't forget that children can wear something spotty for Children in Need Day on the 18th November.
Maths Homework (updated 9.11.16)
When children struggle with their homework, it can be very frustrating for the adults who are trying to support them. If your child struggles with Maths homework you can ask teachers for their support, or you can look at our policies.
You will find our policies on the following page on our website:
- Our School (red link)
- Curriculum
- Curriculum Aims
- Mathematics
Maths policies are at the bottom of the page.
No Snow Closure (updated 9.11.16)
Despite the moderate snowfall, school will open as usual today. We will inform parents by text, school News and Newsletters on the Parents page of the website and on the Head Teacher Blog page if school ever needs to close due to snow.
Great News! (updated 8.11.16)
We have some great news to share with everyone - Grace Branford, one of our year six pupils, has been awarded the prestigious position of Leeds Children's Mayor. This was presented at a special ceremony at Leeds Civic Hall. We will share more information as we become aware of her tasks for the year. In the first instance, we can confirm that Grace will be switching on the Christmas lights in Leeds City centre on Thursday 10th November.
Well done Grace!
Children in Need Day (updated 8.11.16)
We would like to invite all children to wear something spotty for Children in Need Day, which will be on the 18th November 2016.
Sad Bereavement (updated 7.11.16)
It is with great sadness that we acknowledge the loss of Cecil Caesar - the father of two of our pupils. His loss is a shock to everyone. He gave so much to our community and to our school. Over the years, many children have enjoyed attending his after school sports classes.
We ask that everyone respects the privacy of the family during this difficult time.
Deputy Head Announcement (updated 20.10.16)
We would like to inform families that Mrs Abidi is expecting a baby in January. She will commence maternity leave as the new term starts. Governors are in the process of making arrangements to cover her role whilst she is on maternity leave for one year.
Leeds Children's Mayor (updated 17.10.16)
One of our pupils, Grace Branford in Y6, has been shortlisted for the role as Leeds Children's Mayor. This is a fantastic achievement! There are twelve children in the running for the position. To support Grace, we need as many children as possible to vote for her. The deadline is Friday 4th November 2016. To vote, please go to:
www.tinyurl.com/ChildrensMayor16
Thank you for your support.
Open Evening for Prospective Parents (updated 13.10.16)
If you know of any families who have children ready to start school next year, please let them know that we have planned an open evening to take place on Wednesday 16th November 5.30 - 6.30pm.
Diary Dates (updated 1.10.16)
Here is another reminder about diary dates:
Parent's Evenings, 10th and 12th October 2016
Wear It Pink Day for all children and staff, 14th October 2016
PTA Halloween Disco's, 17th October 2016
Superheroes Dress Up day, 21st October 2016
Half Term Break, 24th to 28th October 2016
Superhero Day (updated 30.9.16)
On Friday 21st October we will have a Superheroes dress up day. The idea is that we encourage children to be inventive, such as Lego man with Lego bricks attached to a T-shirt, rather than spend lots of money on commercial outfits.
We do not expect parents, especially of older children, to go out and buy Superhero outfits.
We will be talking to children about growth mindset, such as "what can your character already do well because they practiced hard to get it right?" and "what can your character not do ... yet?"
We look forward to hearing their creative ideas!
PTA Fundraising (updated 23.9.16)
Our PTA held their AGM last night. Their achievements have been amazing and they raised over £7000 last year. Thank you to everyone who has supported their events. The main fundraiser aim was to support costs towards our new playground and fencing at the back of school. The work was completed during the summer.
2015-2016 Newsletters
Click here for Y6 learning newsletter May 2016
Click here for our April Newsletter
Click here for our World Book Day/Sports Relief letter
Click here for our Safeguarding letter
Click here for our Christmas Newsletter
Click here for our Christmas Diary Dates letter
Click here for our September Newsletter
2014-2015 Newsletters
Click here for July 2015 Evidence of Learning Feedback Letter
Click here for June 2015 Safeguarding Letter
Click here for January 2015 newsletter (Summary prospectus)
Click here for January 2015 newsletter (Website information quick guide)
Click here for January 2015 newsletter (Safeguarding our Children)
Click here for 9th September 2014 newsletter (Parents evening)
Click here for 8th September 2014 10 year celebration thank you letter
Click here for 2nd September 2014 newsletter (welcome back, 10 year celebration)