British Values
12.06.2017
We have been talking a lot about our British Values in the weeks following the terrible attacks in Manchester and London. In assemblies we have talked with children about what makes Britain strong and what makes us British. We asked them 2 questions;
What does the Union Jack mean to you?
The children's responses were -
It represents England

Represents the Queen

It means United Kingdom

It means Great Britain

It reminds me that we won wars.
2. What does being British mean to you?
The children's responses were -
Fish and chips

Being a good person

Helping people

We have a democracy

Kindness

Government

Working together
We continue to raise awareness of these British Values throughout our school.
Mrs Sowden- British Values Coordinator.
04.04.2017
Gambian school anniversary celebrations
This week we received a lovely email and set of photos from Marang Beyai Memorial Nursery, our link school in The Gambia. They have been busy celebrating their 3 year anniversary of the school's opening. The celebrations included a parade led by the local boy scouts, children wearing their best clothes and 125 local schools visiting to share their day. This annual event is so important to them as they are a purely volunteer and donation led school. An important part of our British Values teaching in school is showing respect to those of other race and cultures. Maintaining this link is a great way to show children the contrast in cultures across the world. If you would like more information about our link school or how to donate to their charity please see me in school.
Mrs Sowden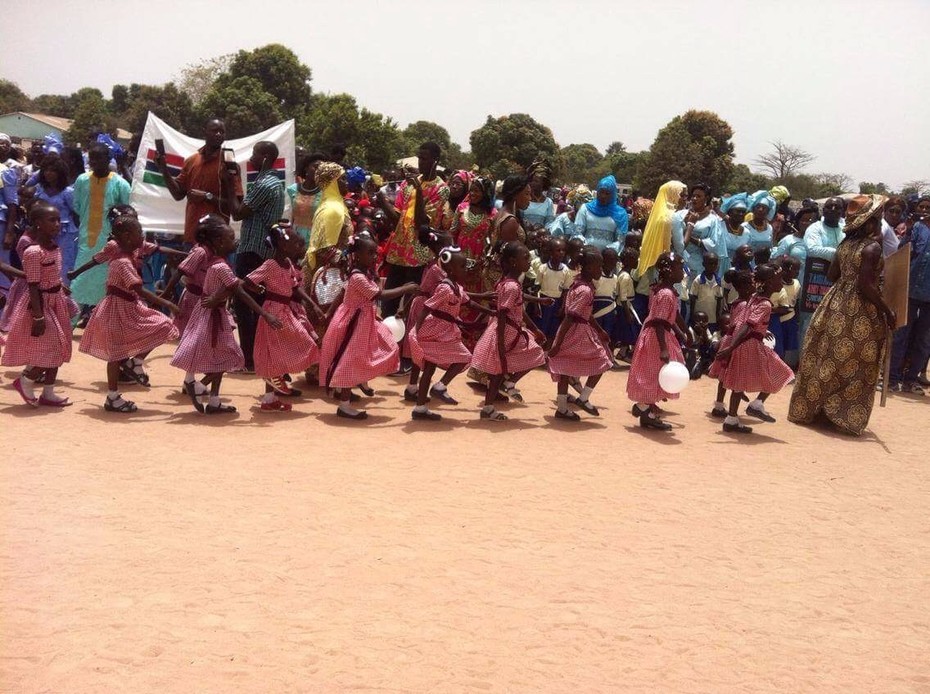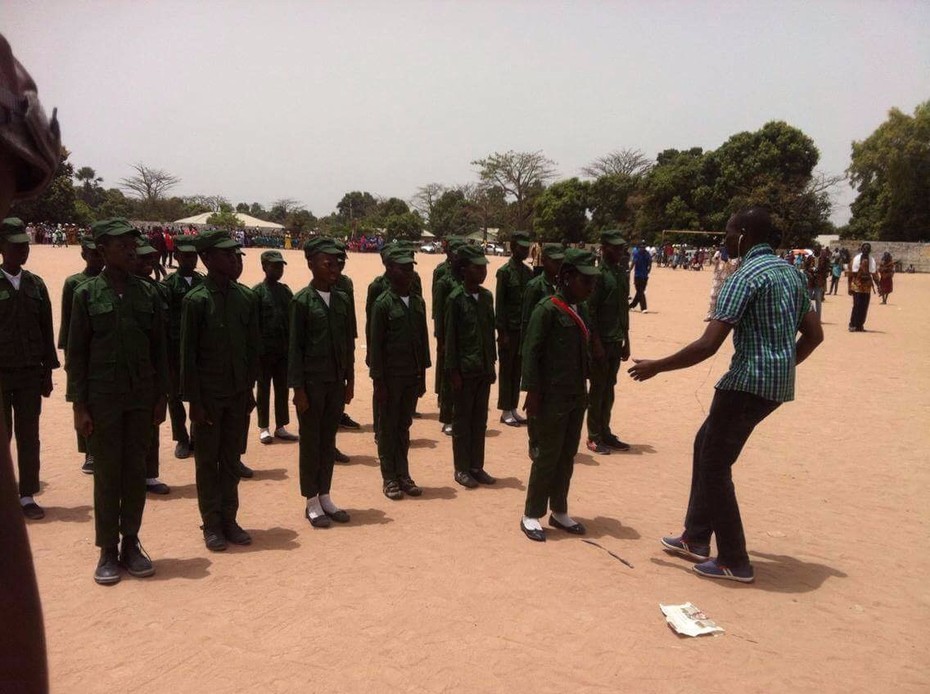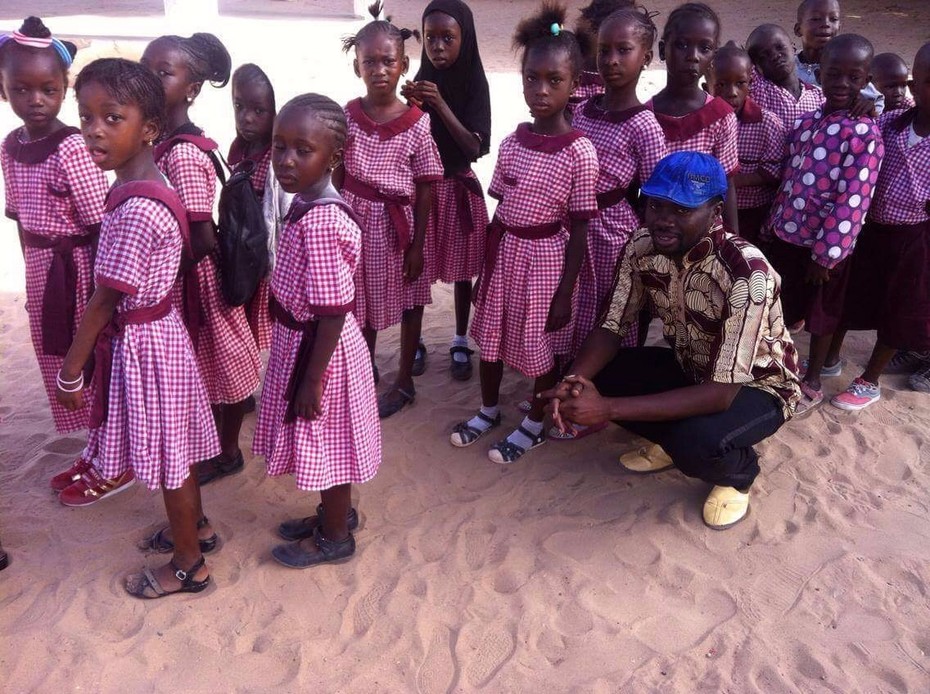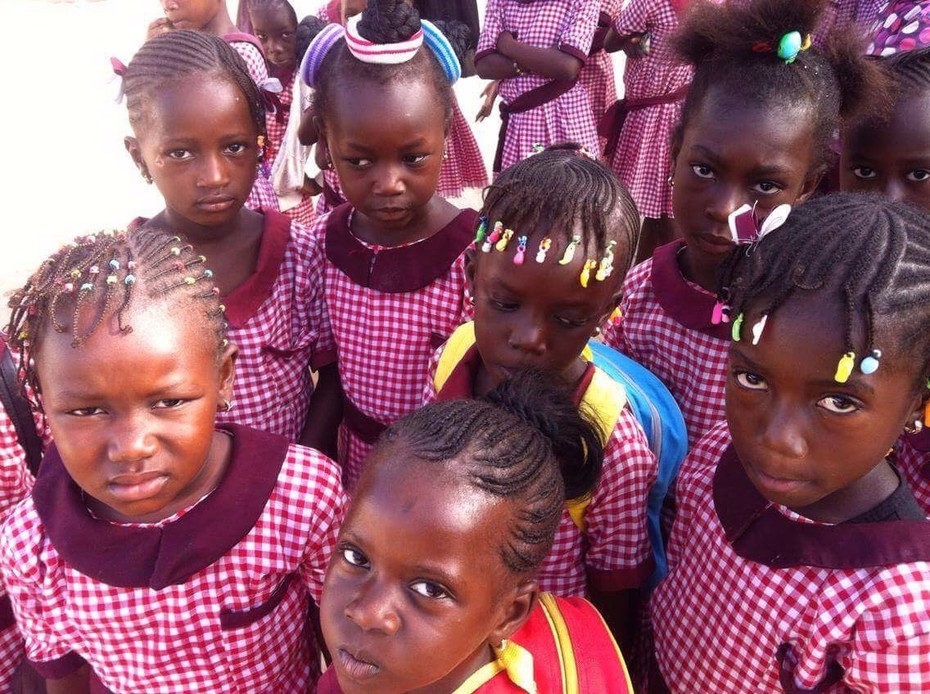 31.01.2017
Update on our school link with The Gambia
We continue to communicate with our link school in The Gambia. Click here to see details of the school. So far only Year 2 have sent mail but this year all classes will have a chance to write to them. Marang Beyai Memorial Nursery has over 150 children between the ages of 3 and 7. There are few Gambian volunteer teachers and class sizes can be as high as 50. The nursery was built in 2012 and opened on the 4th of November 2014 with support from Gambia Volunteers Trust. This is not a state run nursery but a community nursery school which entirely depends on donations and fundraising. This year we hope to raise some money for the school through a baking competition in the summer term (details to follow).
Meanwhile below are some pictures received just today of the children and their school. I'm sure you will agree that this is a great way to show children a contrast in culture and lifestyle to their own - a really important part of our British Values teaching in school.
Mrs Sowden - British Values coordinator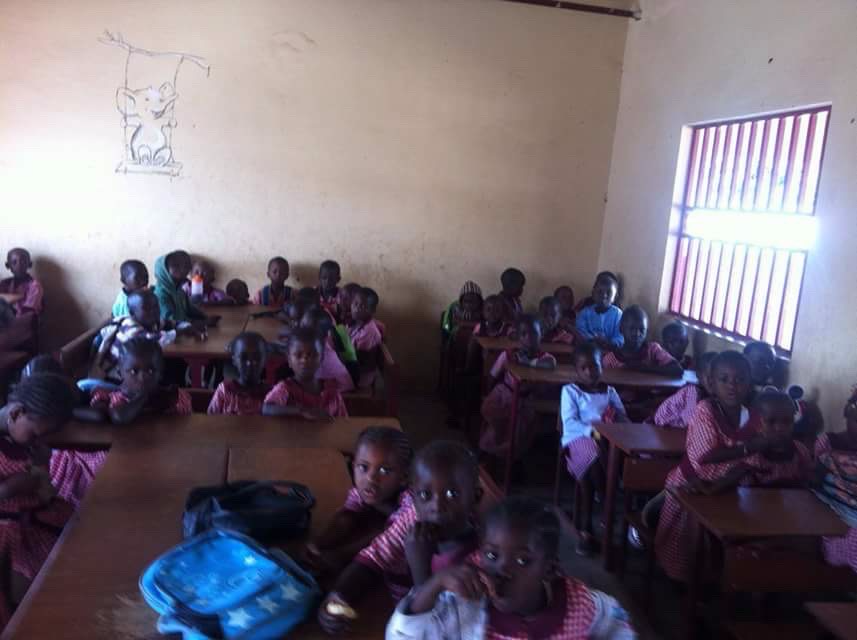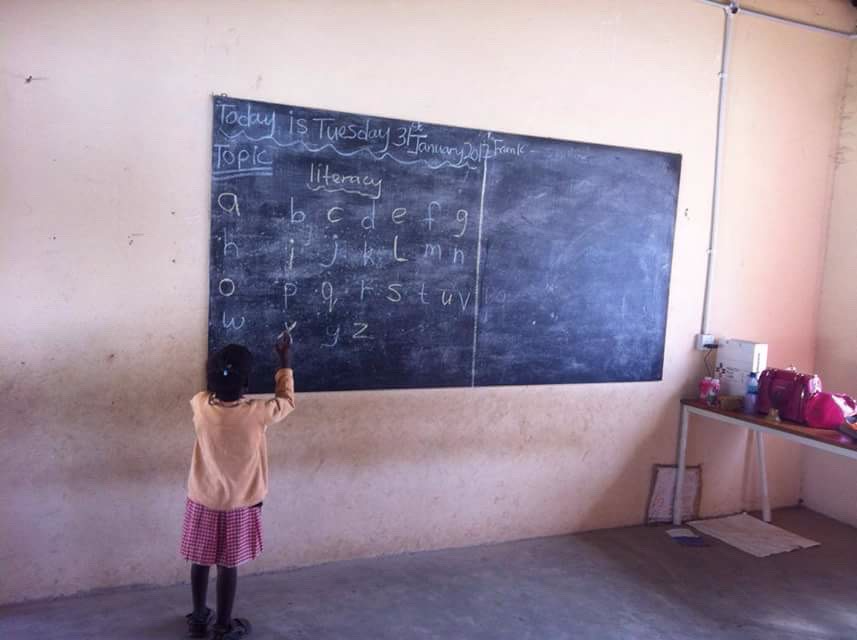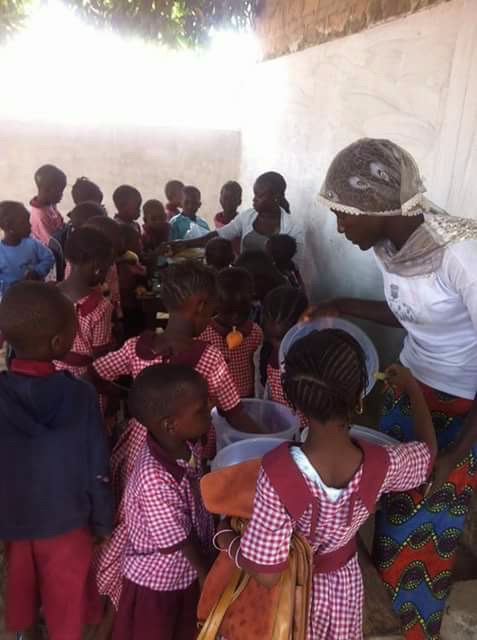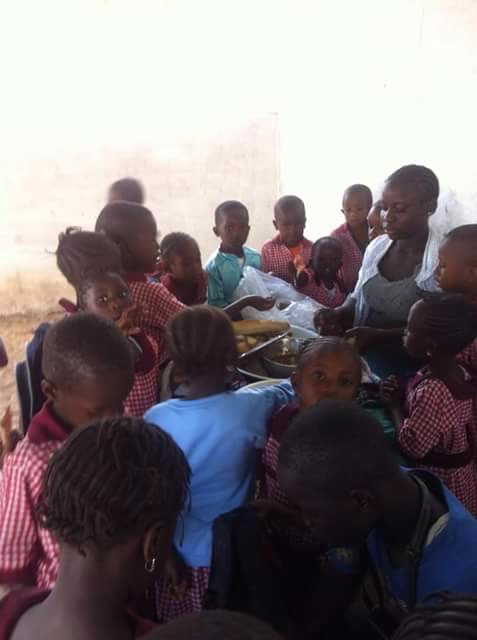 At Drighlington Primary School, we actively promote a culture of mutual respect and tolerance, democracy, the rule of law, equal opportunities and freedom. British Values permeate throughout the school curriculum and support the development of the whole child. Furthermore, we are committed to serving our community. At our school we believe that at the heart of a modern, ever changing community is the acceptance of key British Values. We feel it is our responsibility to promote these and in doing so, our learners will be able to grow as individuals and citizens in the community and country in which they live. The school believes that this is something not only achieved through the curriculum but through the school's core values and ethos as well as its provision for pupils beyond formal lessons.
We take opportunities to actively promote British Values through our assemblies and whole school systems and structures such as electing and running a successful School Council. Each week the whole school has a focus on a shared "Care, think and learn" statement, and these often consider British Values. We also actively promote British Values through ensuring our curriculum planning and delivery includes opportunities for exploration of the values. Actively promoting British Values also means challenging pupils, staff or parents expressing opinions contrary to fundamental British Values, including 'extremist' views. At Drighlington Primary School we uphold and teach pupils about the British Values which are defined as:
Democracy

Rule of Law

Individual Liberty

Mutual Respect

Tolerance of those with different faiths and beliefs
Democracy
The principle of democracy is consistently being reinforced at Drighlington Primary School with democratic processes being used for important decisions within the school community. Children across the school are involved in lots of decisions including; choosing what to make for their class enterprise projects and deciding what to spend their money on. Council and Pupil Questionnaires. School Council representatives are elected by their peers and have a responsibility to report back to the rest of their class. The School Council have regular meetings and children are encouraged to contribute ideas. There is a fair and consistent Behaviour Policy with agreed rewards and sanctions. The principle of democracy is also explored in the History and RE curriculum as well as in PSHE lessons and assemblies.
The Rule of Law
The importance of Laws that govern the class, the school, or the country, are consistently reinforced, as well as when dealing with behaviour. Pupils are taught the value and reasons behind laws, their responsibilities and the consequences when laws are broken. Visits from authorities such as the Police are a regular part of our calendar and help reinforce this message. Our Anti Bullying Quality Mark helps encourage our whole school to develop effective strategies to challenge bullying and helps children to understand how to behave towards each other and how to be safe. The Behaviour Policy is shared with all staff and all classrooms display the school rules. Children are given many opportunities to reflect on their behaviour and learning throughout the school day.
Individual Liberty
Within school, pupils are actively encouraged to make choices, knowing that they are in a safe and supportive environment. As a school we educate and provide boundaries for young pupils to make choices, through provision of a safe environment and growth mind-set curriculum. Pupils are encouraged to know, understand and exercise their rights and personal freedoms. We teach how to exercise these rights safely, for example through our ESafety and PSHE lessons. Pupils are further empowered through having a school council. Whether it be through choice of challenge, or of participation in our extra -curricular clubs, pupils are given the freedom to make choices. These are all age related experiences. Children participate in whole school Remembrance Day assemblies. We also encourage participation in charitable events e.g. Children in Need, Sport Relief and Comic Relief.
Mutual Respect
Respect is a strong part of Drighlington Primary School and our aims and objectives. Pupils learn that their behaviour has an effect on their own rights and those of others. In class, children explore how our behaviours affect others. All members of the school community treat each other with respect and this is reiterated through our teaching and learning environment. Mutual respect is embraced throughout the curriculum by providing the opportunity for pupils to express their views in a safe environment. Positive relationships are encouraged and modelled throughout the school. Our Religious Education scheme of learning enables the children to learn not only knowledge, but also develop an understanding of the world of religion and how beliefs impact on daily lives. This helps develop tolerance and mutual respect for religious viewpoints. Within PE and sport sessions, 'fair play' is promoted. We have also focused on British Values through a whole school British Food week, encouraging children and families to vote for menu selections.
Tolerance of Those with Different Faiths and Beliefs
This is achieved through enhancing pupil's understanding of their place in a culturally diverse society and by giving them opportunities to experience such diversity. Assemblies and discussions involving prejudices and prejudice based bullying have been followed and supported by learning in RE and PSHE. As a school we also have a well established pen pal link with Marang Beyai Memorial Kindergarten school in The Gambia. Children from KS1 have written and sent artwork to the school and received communication back with information about life in The Gambia.
Events this year
British food week
Great British Bake off
International week
Mrs Sowden - British Values subject leader.