Headteacher's Welcome
Welcome to our website. It aims to give you a taster of our school and important information along with a range of links such as Ofsted and School Performance, learning links for children and information links for parents and carers.
Drighlington Primary School is a friendly, inclusive school that values every individual. Take a walk around our school and you will instantly recognise our main values are nurturing, supporting, believing, achieving.
The principles of children being safe and happy through nurture, as a precursor to accessing learning, are understood by all. Prior and current knowledge are taken into account in planning so that children are offered the right kind of support at the right time. A strong focus on growth mind-set means that children believe in themselves, know what to do to further improve and have the confidence to reach their full potential and achieve well.
Our curriculum intent, and the rationale for curriculum design, is that we want children to leave our school with the knowledge, transferable skills, resilience and confidence they need to be successful in the next stage of their lives.

There is much to celebrate at our school! Visit us, talk to children and adults, and you will hear their positive values and high expectations. The principles of teamwork are essential to the success of our school and understood by all children and adults. This is a school where people work together to constantly improve and achieve better things. Children know that we aim to ensure everyone is safe and happy, that this underpins our values and that, most importantly, we expect every child to do their best and achieve well. We focus on growth mindset as a strategy to ensure that children develop resilience and the capacity to 'have a go', which is such an important part of school and adult life.
We give every child the very best start to their education through vibrant and engaging teaching, enabling them to become active learners and through an exciting, broad and balanced curriculum. Throughout the school, we want our children to enjoy a wide range of experiences which bring the curriculum to life and make learning fun. We want all children to be inquisitive and passionate about their learning and spark a desire for lifelong learning; early beginnings are fostered as soon as they start school.
We want children to reach at least national levels of attainment in English and maths so that they are empowered to access all aspects of the wider curriculum through transferable skills. At all stages of learning, children are offered activities that develop a full range of concepts and skills appropriate for their age. As they move through school, the work achieved in the early stages is built upon and this ensures progression in learning.
All of our staff work hard to ensure the best possible quality of education for the children in every year group. We also ensure that all children respect others and understand the principles of Safeguarding, British Values, Prevent and Equalities. Putting children first is at the heart of what we aim to achieve every day of every week. Children love to showcase their school because they are proud to be part of something so positive.
Follow us on Twitter (Learn@DrigPrimary) to find out what happens in school every day. You will see happy, engaged children who have positive experiences in a an inclusive learning environment.
If you want to find out more, come along and see for yourself. We would love to meet you.
Mrs Sue Jackson
Head Teacher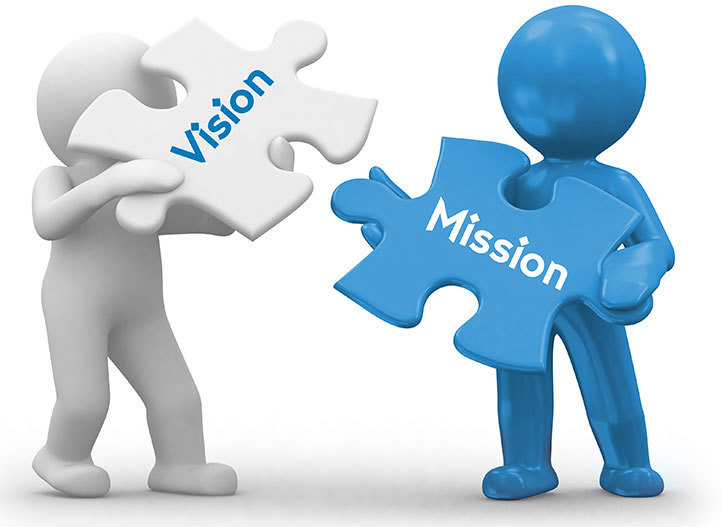 Our Vision
"Drighlington Primary School is a place where children are safe, happy, enjoy learning, have fun and do their best."
Our Mission
"All members of our school community work together, to provide a safe and secure environment. The positive team spirit promotes children's learning in a stimulating and exciting way. Everyone agree that high standards in teaching and learning are the main focus of the school. The Leadership Team understands the school, has a clear vision and leads by example. The aims of the school are widely agreed, understood and shared by all governors, staff and families. Every child is valued as an individual, praised and rewarded for their achievements."
Our Code of Conduct
We believe that providing a safe and happy environment for children, staff, families and visitors is essential. We work hard to ensure that children have a clear understanding of their roles as learners and members of the school and wider community. We have clear procedures for rewards and sanctions. We regularly communicate achievements with families in a range of ways. Where we are concerned about children's behaviour, both during and beyond the school day, we intervene to ensure that children are supported and on track.
We expect everyone to show respect for each other all of the time and this includes all adults. We do not tolerate violent, rude or aggressive behaviour and will take action against any person who does not follow our code of conduct. Where adults behave in an inappropriate manner, the school may seek legal support and consider legal action.
Our Logo
Our logo represents our connections with the local community. The centre of the design, a compass, represents Drighlington crossroads and reflects the nature of children's development and opportunities. As they leave our school they are bound in different directions to pursue strengths and interests. The chevrons around the logo perimeter indicate the high ground upon which Drighlington sits, affording superb views.
The emblems within the logo have specific significance. A bishop's hat reflects James Margetson who was born in Drighlington in 1600. He became Archbishop of Armagh, Primate of All Ireland. He founded the original school in 1641, leaving a children's trust. The circle and the crown represent the opposing forces of the Roundheads and Cavaliers who fought on Drighlington Moor in 1643. William Cavendish of the Cavaliers, defeated Sir Thomas Fairfax who was a Parliamentarian Roundhead. The cross represents Reverend Hammond, who built a Sunday school, vicarage and church in 1878.
Children are taught about these local historic characters. Each year, on Sports Day, we divide the school into four "sports house groups" (Margetson, Cavendish, Fairfax and Hammond) to commemorate the contribution to our community made by these historic people.
Click here for information about Ofsted reports.
Click here for information about School Performance Tables on the DfE website.