Poland Blog
Poland blog
poland on: Poland blog
Another busy week in Year 2, thank you to everyone who visited the Poland blog last week. It is a great place for us to communicate what your children are learning and enjoying within the classroom!
This week we did a trial run of our sponge monsters (see pictures below)...we are teaching the children not to be afraid to make mistakes and review outcomes to improve them. The children decided that gluing the monsters' head's on was too tricky (as you might have found out at home) so this week they will try again and adapt their designs appropriately.
We are still on egg watch and we have become mother hen as the eggs need turning and checking 3 times a day. Some children are convinced they have seen cracks but I have assured them we still have 10 days to go!
In maths this week we are adding to 10, 20 and 100 in as many different ways we can think of - encouraging children to add 2 numbers that are more difficult - e.g 36+64=100 rather than 40+60=100.
In English it is our week to shine and invent out own stories set at the seaside - we are busy researching character ideas and mind-mapping seaside settings.
Please remember that children's reading books and reading records must be in school everyday and please encourage your child to read at home with you, reading breeds creativity.
Many thanks for your continued support
Mrs Sowden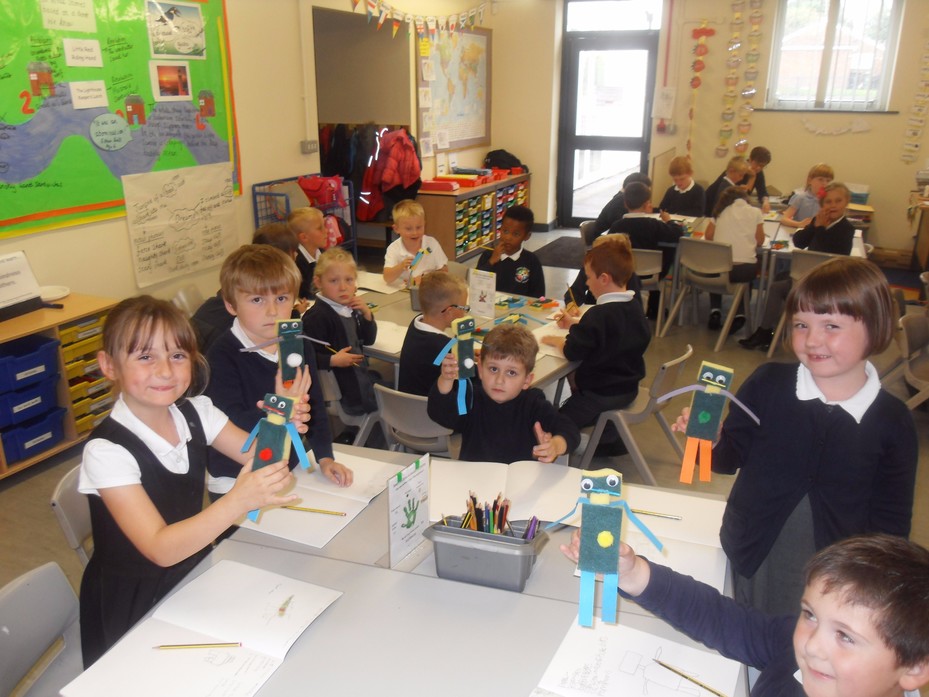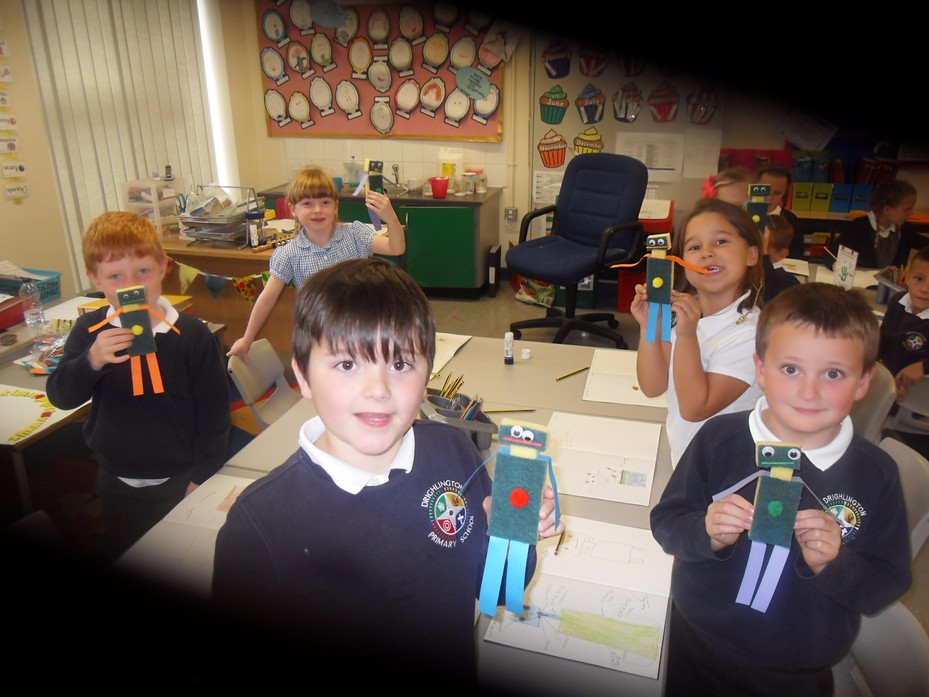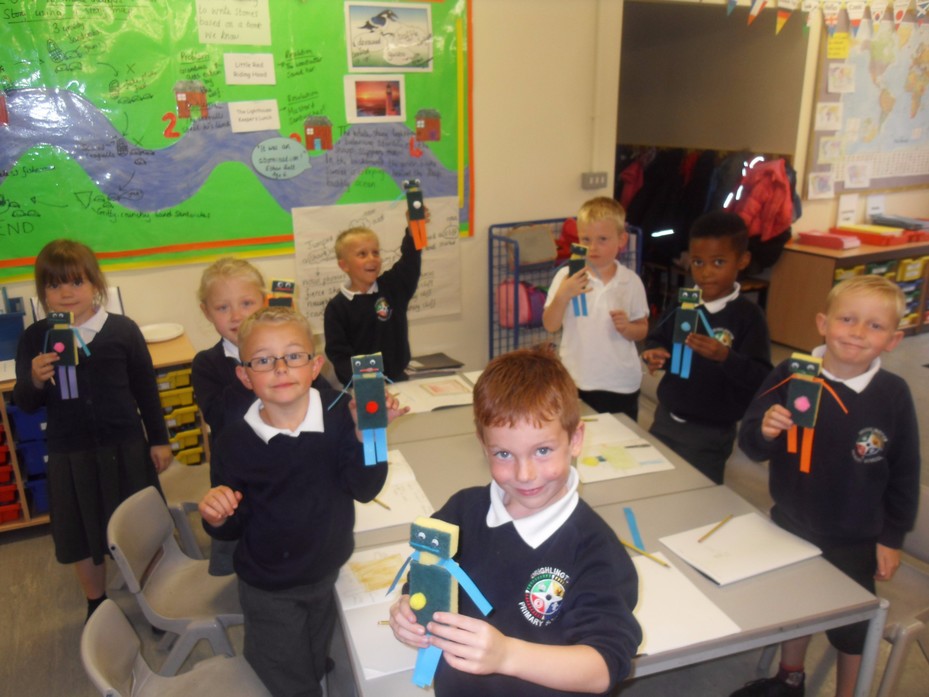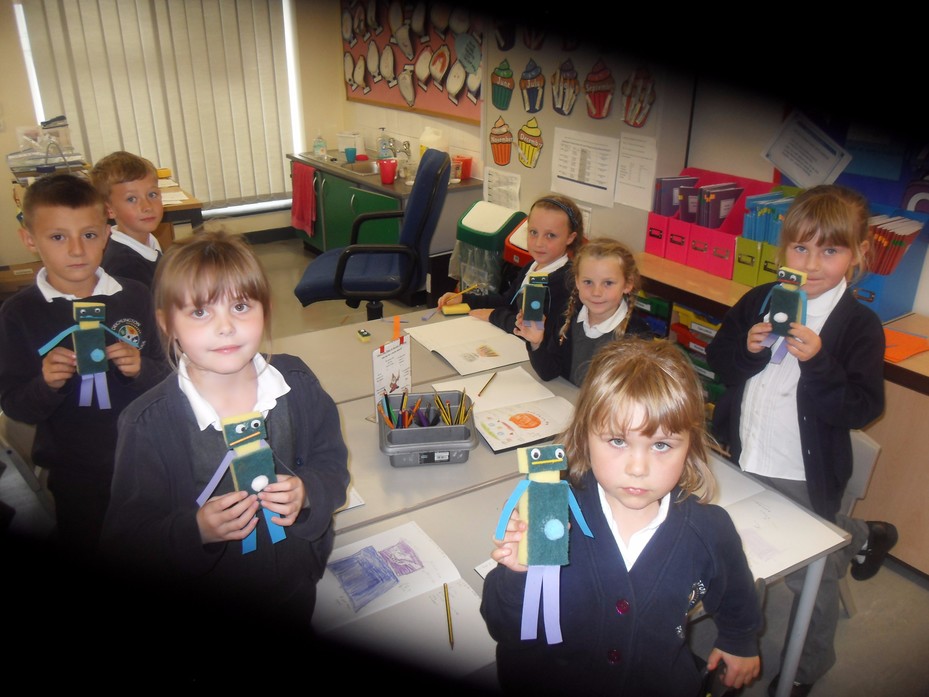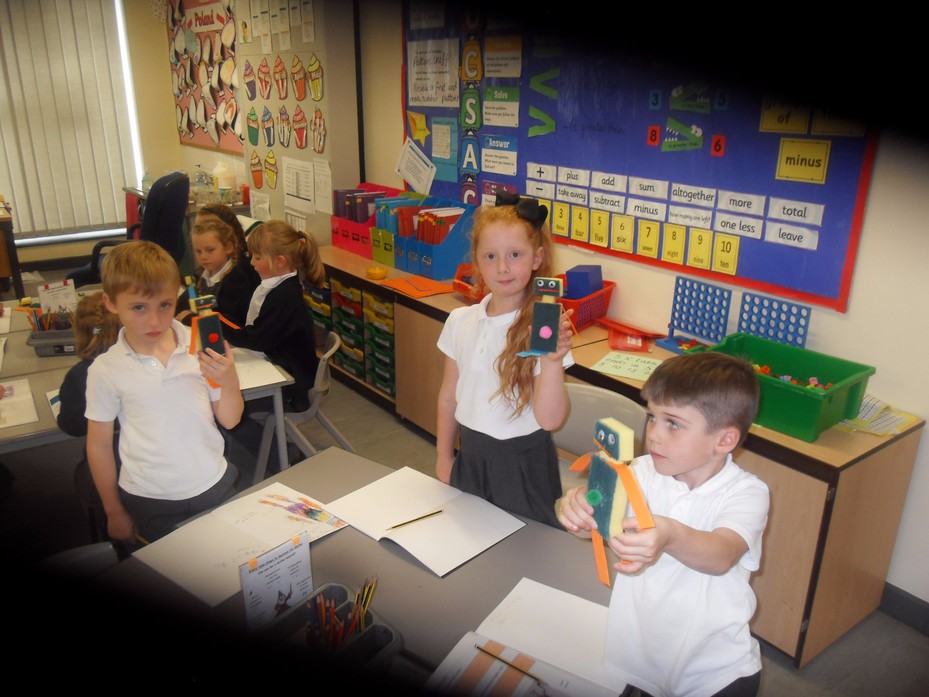 ---