Greece Blog
Another busy week.
greece on: Another busy week.
We came back after the holidays and there were footprints all over our classroom. We had to work out who or what they belonged to. We found out that one was a Dodo that was extinct. We wrote fact files about Dodos. The book 'The journey back home' is going to be used to continue our learning about this for the next few weeks.
This week we are writing bonfire poetry. We are using onomatopoeia words and similes to make it more interesting to the reader. We are going to preform them to the class at the end of the week.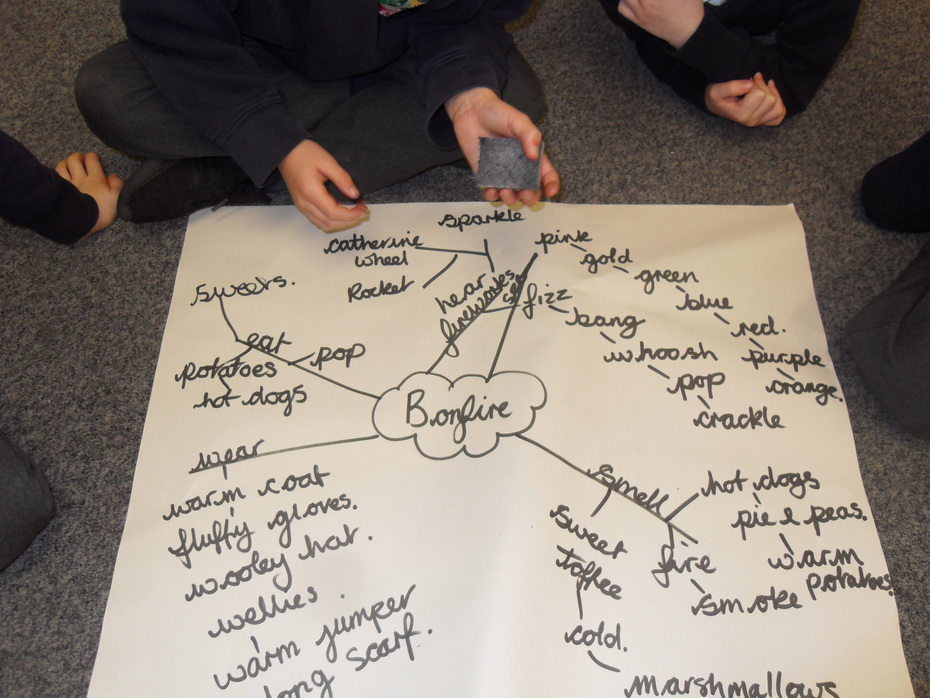 This is a mind-map of our ideas about bonfire night to use in our poems.
In maths we are continuing to learn about addition and subtraction. This website has some really useful games to support children's learning in this and other areas of maths; https://www.topmarks.co.uk/maths-games/5-7-years/addition-and-subtraction
In Science we are learning about materials and their purposes. This week we are going on a materials hunt around school indoors and outdoors.
School trip: Tuesday 5th December we are going to Temple Newsam to take part in two workshops based on portraits linking to our Art work this half-term.
---