France Blog
talk4writing
Posted: Jan 16, 2017 by: france on: France Blog welcome!
Another fun packed week in reception
Last week the children worked very hard to develop their story reading skills. Through talk4writing the children were able to retell the snow bears story. They developed their own actions to go along with the pictures.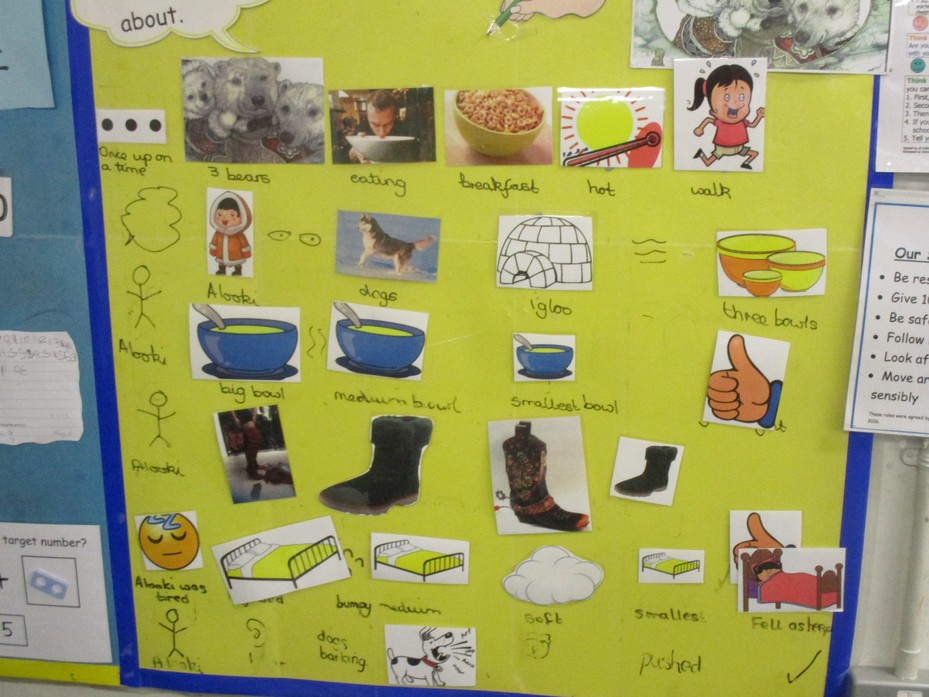 This week we will continue to look at the story and change some of the characters using their ideas.
Ask your child to read the story for you.
Regards Mrs Gelder
3 comments
Comments
Mr Tunnell Jan 24, 2017

Its lovely to come into Reception and see so many children using their Talk 4 Writing actions to tell this story. I am also amazed at how many are telling their parents and grown ups at home. Well done Mrs Gelder's class, an excellent effort. - Mr Tunnell
Emma Turner Jan 23, 2017

Looks brilliant. I have been enjoying listening to Abigail's version of this story.
Claire Miles Jan 22, 2017

Brilliant!