One of our children's targets is to develop creativity across their learning. We will use our Creative Corner to celebrate a wide range of children's work.
We love singing!
Here is our first recording to be posted on our creative page.
Happy Mothers Day 2017.
This song was recorded by our children as a gift to all special ladies associated with our school. We hope that you all have a lovely Mothers Day weekend and you enjoy listening to our song.
More Creative Work ...
3.2.17
Children in Y3 are learning about rocks and fossils. Harley independently drew a picture to illustrate how fossils are formed. He put in lots of detail and his expressive art was amazing! Here is Harley holding his work book and his favourite fossil.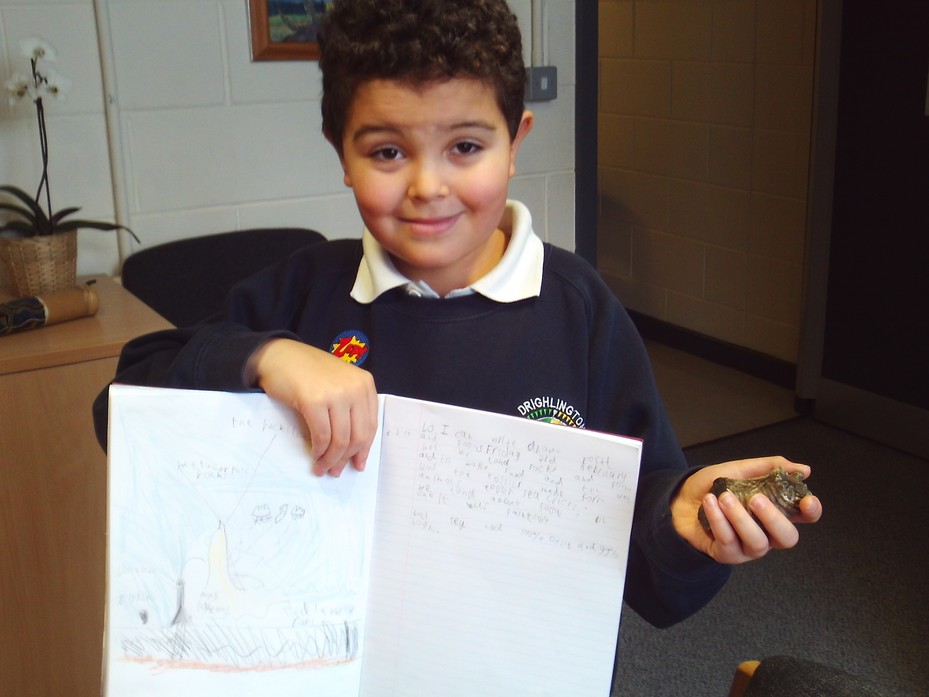 1.2.17
In whole school assembly children talked about how sad words stay with us and how it is much better to say happy and kind things to each other. This painting reflects the theme of happy, smiling children.